Sponsor Information
Novaskill

http://www.novaskill.com.au/Pages/Default.aspx
Our goal is to enrich people's lives by helping them achieve their full potential so that they can make a greater contribution to their family and their community.
We do this by focusing on sustainable skills development through a range of services including:
training for new and existing workers

apprentice and trainee recruitment, hire and management

community infrastructure projects
We work with individuals, businesses, government and communities to identify opportunities to meet local needs through high quality, customer focused services. We have a strong commitment to continuous improvement and innovation, and are proud of our achievements in helping others improve their skills and career potential.
Casino RSM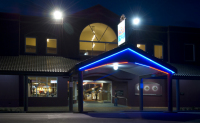 http://www.casinorsm.com.au/
Casino RSM
Sponsoring the player of the year award for all three grades.
Casino RSM Club
162 Canterbury St
CASINO NSW 2470
Phone: 02 6662 1666 Fax: 02 6662 5339
Email: admin@casinorsm.com.au
Open daily from 9am