Home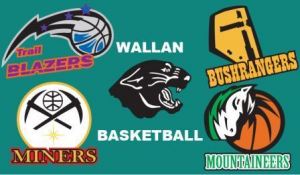 WELCOME TO
WALLAN BASKETBALL
HOME OF THE
WALLAN PANTHERS
PROVIDING THE OPPORTUNITY FOR KIDS OF ALL AGES AND EXPERIENCE TO "COME PLAY" BASKETBALL
HEADLINES
...............
EXPRESSIONS OF INTEREST: REFEREE'S
Can you answer yes to any of the QUESTION'S below?
1. Are you at basketball each Saturday?
2. Want to know "why the ref made that decision"??
3. Would like to contribute to your local club?
Then sign up to be a referee!!!!
If you want to know more details about becoming a referee please contact the referee supervisor
Brendon Francis – 0418 121 737.
or click here for more information
...............
Awesome turnout for Pink Panthers
Our 2013 Term 2 Pink Panthers Skills Program kicked off last Friday with a fantastic turnout of young girls who had very little basketball experience.
Registration are still open and new participants are more than welcome. CLICK HERE to download a registration form.
For more information please see the article under NEWS
...............
Wallan Panthers Rock Eltham Dandenong Tournament
The panthers have completed a massive weekend competing in the Eltham Dandenong Tournament across the Australia Day weekend. Read all about how we went HERE
...............
2013 Presidents Cup Season
Registration Now Open
Online registration is now available for our next season beginning term 1 next year. Click HERE
...............