MSEFL Home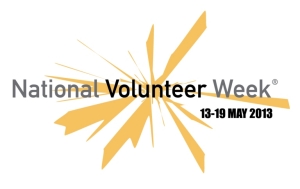 NATIONAL VOLUNTEER WEEK

13-19 MAY 2013
"Thanks a Million"
The Mid South Eastern Football League recognises the immense and irreplaceable contribution made by the numerous volunteers to our League and Football Clubs. All our clubs are managed predominately by volunteers and on behalf of the League and Clubs we thank you all.

Kalangadoo finally broke through for their first up win for season 2013 on Saturday but it wasn't all plain sailing. Their match at the seaside against Robe was a tight, even contest with nothing in the match all day. Kalangadoo were able to have their noses in front at every change, albeit by no more than the winning margin of 5pts. Hatherleigh claimed another scalp and are rightfully premiership favourites after disposing of a disappointing Kongorong to the tune of 134pts. Hatherleigh have an extremely potent attack, posting in excess of 200pts in 4 out of 6 matches this year. Tantanoola were never troubled by Nangwarry in their round 5 fixture, running out comfortable winners by 116pts. Glencoe hosted Port MacDonnell and as most experts predicted the result came right down to the wire. Glencoe held a six goal lead half way through the third quarter before Port MacDonnell kicked three late goals to keep them in touch at three quarter time. The home side kicked the first goal of the final quarter and that's where it all feel apart as Port MacDonnell took complete control of the game with relentless pressure and numerous forward entries to eventually be ahead by a solitary point when the final siren sounded.
We're into round 7 already - and another four important games for clubs vying for a final four spot. Kalangadoo host Mount Burr with both sides seeing this as a winnable match. Kalangadoo have started the season slowly, but last weeks win could well be the catalyst to get their season back on track. Mount Burr now with a couple of wins under their belt sit only two wins out of the four and needing a win to keep them within striking distance. Tantanoola travel to Port MacDonnell in another match of the day game. It was round 7 last year when these two clubs faced off in a top of the table, undefeated battle with the bay boys coming away comprehensive 94pt winners. Somehow I don't think the margin will be anything like last year, however the result may be. Kongorong host Glencoe with the home side desperately needing a win if they are to have any chance of participating in September. Glencoe may still be kicking themselves for letting last weeks game slip through their finger tips and I wouldn't like to be in their shoes this week on the training track! Glencoe have had the upper hand on the Hawks in recent times, not being defeated by Kongorong since July 2010. In the last match of the round, Robe travel to Nangwarry with the dishonourable award on offer, remaining winless and at the bottom of the ladder. Both sides have shown marked improvement in recent weeks, it will come down to discipline and which side comes to play on the day.

______________________________________________
It is with a great deal of sadness that we farewell past League Vice President and League Life Member Mike 'Tige' Petersen who sadly passed away Friday 10th May.

Mike was involved with the Robe Football Club and the Mid South Eastern Football League since the early 1980's. He served on the League Executive from 1997 to 2008 with a number of those years spent as Senior Vice President. Mike received life membership of the Mid South Eastern Football League in 2006.
The League passes on it's sincere sympathy and condolences to his immediate family and the Robe Football Club.
As a mark of respect all participating senior football teams will wear black arm bands this weekend.
________________________________________________
Welcome to the home page of the Mid South Eastern Football League -The Family League
Established in 1946, the MSEFL is based around the South East town of Millicent and comprises of nine clubs, Glencoe, Hatherleigh, Kalangadoo, Kongorong, Mt Burr, Nangwarry, Port MacDonnell, Robe and Tantanoola.
Due to our strong working relationship with the Mid South East Netball Association, the League is widely regarded as the "Family League"