MSEFL Home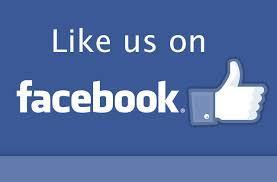 The Mid South Eastern Football League now have a Facebook page
Like our page for updates on upcoming events and matches - search for Mid South Eastern Football League.
Sixteen rounds down, two to go - where has the season gone?
Port MacDonnell's narrow 7pt win over a gallant Tantanoola was enough for Mt Burr to regain fourth spot at the expense of Tantanoola. Tantanoola must now win their last two games against Kongorong and Hatherleigh and hope that Port MacDonnell's good form continues up to the last round when they meet Mt Burr for them to have any chance of seeing finals action. Other round 16 matches went as expected although Robe's 37pt win over bottom side Nangwarry was a little more than expected.
Round 17 and will we see any upsets before the seasons over? Top of the table clash between Hatherleigh and Glencoe is clearly the match of the day. With Port MacDonnell breathing down the Murphie's neck for the all important double chance position on the ladder, this match is a must win for Glencoe to retain second spot as they have the bye next week.
Kongorong are at home to Tantanoola with the visitors needing the win to stay alive for a finals spot. Kongorong were disappointing last week, however their effort two weeks back against Hatherleigh showed that they can match it with the better sides.
Nangwarry host Mt Burr and one would expect Mt Burr to show no mercy as they try to boost their percentage.
In the final match it's the battle of the seasiders between Port MacDonnell and Robe. The bay boys may use this match to rest some of their key players as their last three weeks have all been against the top sides. This may be their downfall as Robe have shown in recent weeks with a full playing list they are a better side than their current ladder position suggests.
Maybe the season's upset we've been waiting for?
Kalangadoo get the opportunity to stay warm and dry this weekend with the bye!
________________________________________________
Welcome to the home page of the Mid South Eastern Football League -The Family League
Established in 1946, the MSEFL is based around the South East town of Millicent and comprises of nine clubs, Glencoe, Hatherleigh, Kalangadoo, Kongorong, Mt Burr, Nangwarry, Port MacDonnell, Robe and Tantanoola.
Due to our strong working relationship with the Mid South East Netball Association, the League is widely regarded as the "Family League"