Venue Information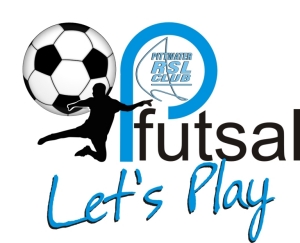 Hi All,
The draw for the Summer 2013 comp is now available in "Fixtures and result".
Please inform your team, and as always, do not print out the draw as we reserve the right to make ammendments at short notice.
Please ensure that all your players play in a numbered shirt and also NO boots with studs of any kind are allowed on the courts (turf boots only accepted).
Also inform your team of the rule change for this comp:
"A goalkeeper may no longer throw or "punt" the ball over the half way line ON THE FULL, whether restarting the game or in general play. The ball must touch the ground BEFORE OR ON the half way line when thrown or "punted" by the goal keeper. Penalty: Restart by the opposition from the junction of the half way and side line". (Similar to the penalty for hitting the overhead wire).
This should promote a better quality game with emphasis on playing football on the ground and also minimise the number of balls landing out of court and holding up the game.

When participating at our venue, always remember to respect the need and comfort of our neighbours when arriving, playing, spectating or leaving our premises.
Normal Club behaviour rules apply and offenders will be dealt with by the board.
IMPORTANT NOTE:
FOOD AND BEVRAGES NOT PURCHASED AT PITTWATER RSL CLUB MAY NOT BE CONSUMED ON CLUB PREMISES.
THERE IS A BAR AT THE BOWLS COMPLEX FOR FUTSAL PLAYER'S CONVENIENCE. IF CLOSED, MANAGEMENT WILL PROVIDE FOOD AND DRINK UPON DEMAND OR AS REQUIRED.
FAILURE TO ADHERE TO THESE REGULATIONS MAY IMPACT ON THE CLUB'S LICENCING PERMITS AND AFFECT THE OPERATION OF THE COMPLEX.
ABUSE, VERBALLY OR PHYSICAL TOWARDS OTHER PLAYERS, OFFICIALS OR STAFF, WILL NOT BE TOLERATED IN THIS COMPETITION. TEAMS, SPECTATORS OR PLAYERS WHO DO SO WILL BE BANNED FROM THE COMPETITION.
Jan Svenoy
Futsal Administrator

82 Mona Vale Road Mona Vale NSW 2103
Contact: jan@pittwaterrsl.com.au
Mob: 0410 626 171
Ph: (02) 9997 3833
Fax: (02) 9979 2424
Web Address: www.pittwaterrsl.com.au