Home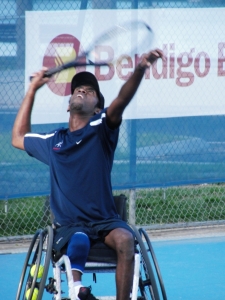 The Vanuatu Paralympic Committee is a not-for-profit organisation that provides opportunities for people with disabilities in Vanuatu to play sports both within Vanuatu and internationally.
The VPC currently works with multiple Vanuatu National Sports Federations to provide sporting programs in archery, athletics, cricket and tennis.
The VPC is hard at work to ensure that Vanuatu is represented at the London 2012 Paralympics. The VPC is supporting elite athletes with a disability to train and compete, aiming to qualify these athletes for the London 2012 Paralympics.