Handball in melbourne schools term one ,2013.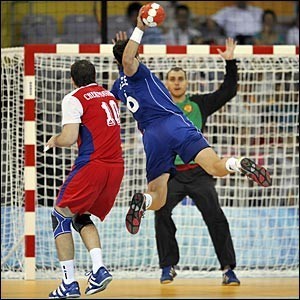 Handball in Melbourne
$2 per child handball school clinics available

only for term one and two 2013. Book now!!!
Send an email to :
schoolsport@optusnet.com.au
Include, dates,number of children participating,and year level!,even if you dont have a date now but interested in the offer email us,special deals for zone and district handball programs
(conditions apply)
, contact Andres Olascoaga on 0412160607.
School Handball in Melbourne is taking the next step to the future teaching invasion games in schools using the SCT teaching method for physical education and sport developed in Melbourne,Australia in term 4,2012 and term one 2013.
As part of our handball school physical education curriculum in Melbourne and school sport in term 1,2013 in Victorian schools ,we are offering an innovation in education, physical education and school sport. Learn to engage, improve skills and better tactical understanding of invasion games using the SCT teaching model developed by andres olascoaga(B.ed).The SCT ™ teaching model stands for (Space,Communication,Teamwork).Using my 20 years experience as a professional handball player overseas, teaching in Australian schools and coaching in high performance, I developed the SCT teaching model that will bring you fast results with your students understanding ,having fun playing games and invasion games and will bring the end of overcrowding the ball in all minor and invasion games as well in school sport in Melbourne. LEARN THE SCT™ METHOD FOR INVASION GAMES ONCE!!! AND USE IT OVER AND OVER TRANSFERRING YOUR KNOWLEDGE TO ALL OTHER INVASION GAMES !!!!
There are the 3 most important stages for students to develop their skills playing minor games ,handball,invasion games or school sport in physical education classes:
Stage 1:Space-using minor games the students will learn how to use the space in court games learning to avoid overcrowding of the ball.
Stage2:Communication-using different game skills the students will improve player to player communication progressing into bigger groups.
Stage 3:Teamwork-Building up on the first two stages above, will teach your students that every one in the team is important and how to use their best personal skills contributing to team overall success,in a fun and efficient way to engage more in all sports and physical education classes.
As an incursion we come to your school(teach handball using the SCT teaching model) and fit into your timetable, working with your students, you can see live how they enjoy being active. We can run a professional learning session to generalist teachers or CRT teachers taking students for sport, or to your zone or district physical education and sport teachers. Improve your coaching staff knowledge learning and using the SCT method now!!!.
Engage more students in your physical education classes and school sport in Melbourne !!!
Book now! call 0412160607 or email :
schoolsport@optusnet.com.au !!!
ndentertainment@optusnet.com.au
http://www.andyentertainment.com.au/Contact-Us.htm