Venue Information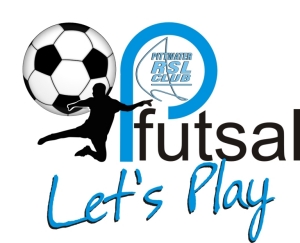 SEMI FINALS AND FINALS SUMMER 2013
DAY
DATE
GAME
DIVISION
TEAM
TEAM
COURT
TIME
MONDAY
16-Dec
SEMI FINAL 1
A GRADE
MANCASTLE
V
COTTEE'S COWBOYS
INT 1
6:20PM
MONDAY
16-Dec
SEMI FINAL 2
A GRADE
IGT PITTWATER RSL
V
CRYSTAL PHALLUS
INT 2
6:20PM
MONDAY
16-Dec
FINAL
A GRADE
WINNER SEMI FINAL 1
V
WINNER SEMI FINAL 2
INT 1
7:40PM
MONDAY
16-Dec
SEMI FINAL 1
B GRADE
HAVEN'T A KALOO
V
BALLTEARERS
3
7:00PM
MONDAY
16-Dec
SEMI FINAL 2
B GRADE
BASICS
V
PINK PANTHER
4
7:00PM
MONDAY
16-Dec
FINAL
B GRADE
WINNER SEMI FINAL 1
V
WINNER SEMI FINAL 2
3
8:20PM
MONDAY
16-Dec
SEMI FINAL 1
C GRADE
PHAT AS
V
MIKE BASSETT
5
7:00PM
MONDAY
16-Dec
SEMI FINAL 2
C GRADE
COUGARS
V
SQUID ATTACK
6
7:00PM
MONDAY
16-Dec
FINAL
C GRADE
WINNER SEMI FINAL 1
V
WINNER SEMI FINAL 2
3
8:20PM
MONDAY
16-Dec
SEMI FINAL 1
D GRADE
SALTED PISTACHIOS
V
B-TURKEYS
5
7:40PM
MONDAY
16-Dec
SEMI FINAL 2
D GRADE
KRILLING IT
V
SCRUFFS UTD
6
7:40PM
MONDAY
16-Dec
FINAL
D GRADE
WINNER SEMI FINAL 1
V
WINNER SEMI FINAL 2
4
9:00PM
TUESDAY
17-Dec
SEMI FINAL 1
MIXED
VICTORIOUS SECRET
V
HOOLIGANS
INT 1
7:00PM
TUESDAY
17-Dec
SEMI FINAL 2
MIXED
GOLDEN O'S
V
MIXED PITTS
INT 2
7:00PM
TUESDAY
17-Dec
FINAL
MIXED
WINNER SEMI FINAL 1
V
WINNER SEMI FINAL 2
INT 1
8:20PM
WEDNESDAY
18-Dec
SEMI FINAL 1
A GRADE
MANCASTLE
V
TEAM SCISSOR LEGS
INT 1
6:20PM
WEDNESDAY
18-Dec
SEMI FINAL 2
A GRADE
WHITE CITY
V
VICTORIOUS SECRET
INT 2
6:20PM
WEDNESDAY
18-Dec
FINAL
A GRADE
WINNER SEMI FINAL 1
V
WINNER SEMI FINAL 2
INT 1
7:40PM
WEDNESDAY
18-Dec
SEMI FINAL 1
B GRADE
GENTLEMAN'S FC
V
BASICS FC
1
7:00PM
WEDNESDAY
18-Dec
SEMI FINAL 2
B GRADE
BASICS
V
PINK PANTHER
2
7:00PM
WEDNESDAY
18-Dec
FINAL
B GRADE
WINNER SEMI FINAL 1
V
WINNER SEMI FINAL 2
3
8:20PM
WEDNESDAY
18-Dec
SEMI FINAL 1
C GRADE
MULTINATIONALS
V
NORTHERN CASUALS
5
7:00PM
WEDNESDAY
18-Dec
SEMI FINAL 2
C GRADE
GERI HATRICKS
V
CROOKED SHOES
6
7:00PM
WEDNESDAY
18-Dec
FINAL
C GRADE
WINNER SEMI FINAL 1
V
WINNER SEMI FINAL 2
3
8:20PM
WEDNESDAY
18-Dec
SEMI FINAL 1
D GRADE
MILWALL
V
THE VITOS
5
7:40PM
WEDNESDAY
18-Dec
SEMI FINAL 2
D GRADE
PUSHY COOL RATS
V
#1 STUNNAZ
6
7:40PM
WEDNESDAY
18-Dec
FINAL
D GRADE
WINNER SEMI FINAL 1
V
WINNER SEMI FINAL 2
4
9:00PM
WEDNESDAY
18-Dec
FINAL
A GRADE
NARRABEEN FC
V
RUSTIER NUTS
3
7:00PM
WEDNESDAY
18-Dec
3RD PLACE
A GRADE
CANHARDLEYS
V
TRI NATIONS
3
6:20PM
WEDNESDAY
18-Dec
FINAL
B GRADE
TERMI'S TROOPS
V
HOFFY'S HASSLERS
4
7:00PM
WEDNESDAY
18-Dec
3RD PLACE
B GRADE
CREAKY JOINTS
V
BANDICOOTS OB'S
4
6:20PM
WEDNESDAY
18-Dec
FINAL
C GRADE
BIG DADDYS
V
WACKY RACES
3
7:40PM
WEDNESDAY
18-Dec
3RD PLACE
C GRADE
THE UNTOUCHABLES
V
FARCELONA
4
7:40PM
THURSDAY
19-Dec
SEMI FINAL 1
U/17 BOYS
SCALLYWAGS
V
MUSTANGS
INT 1
5:00PM
THURSDAY
19-Dec
SEMI FINAL 2
U/17 BOYS
JUVENTUS
V
SCREAMING GINGER
INT 2
5:00PM
THURSDAY
19-Dec
FINAL
U/17 BOYS
WINNER SEMI FINAL 1
V
WINNER SEMI FINAL 2
INT 1
6:20PM
When participating at our venue, always remember to respect the need and comfort of our neighbours when arriving, playing, spectating or leaving our premises.
Normal Club behaviour rules apply and offenders will be dealt with by the board.
IMPORTANT NOTE:
FOOD AND BEVRAGES NOT PURCHASED AT PITTWATER RSL CLUB MAY NOT BE CONSUMED ON CLUB PREMISES.
THERE IS A BAR AT THE BOWLS COMPLEX FOR FUTSAL PLAYER'S CONVENIENCE. IF CLOSED, MANAGEMENT WILL PROVIDE FOOD AND DRINK UPON DEMAND OR AS REQUIRED.
FAILURE TO ADHERE TO THESE REGULATIONS MAY IMPACT ON THE CLUB'S LICENCING PERMITS AND AFFECT THE OPERATION OF THE COMPLEX.
ABUSE, VERBALLY OR PHYSICAL TOWARDS OTHER PLAYERS, OFFICIALS OR STAFF, WILL NOT BE TOLERATED IN THIS COMPETITION. TEAMS, SPECTATORS OR PLAYERS WHO DO SO WILL BE BANNED FROM THE COMPETITION.
Jan Svenoy
Futsal Administrator

82 Mona Vale Road Mona Vale NSW 2103
Contact: jan@pittwaterrsl.com.au
Mob: 0410 626 171
Ph: (02) 9997 3833
Fax: (02) 9979 2424
Web Address: www.pittwaterrsl.com.au