About Us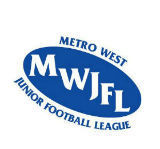 Welcome to the Metro West Junior Football League Website
The aim of our site is to give players, parents and supporters' up to date information about what is happening within the League and its member clubs.
The MWJFL League
The League consists of 11 affiated member clubs.
Information about all of these clubs can be found under the "Clubs Information" tab, or go to their websites by clicking on the clubs names below.
METRO WEST JUNIOR FOOTBALL LEAGUE VALUES
The values that we subscribe to from both an AFL and the MWJFL perspective are clearly aligned.
Our League Executive's Values:
Accountable to all stakeholders and its Member Clubs

Be progressive, whilst remaining respectful of our role as League guardians and our members, each other, the game and our history

Maintain an independent junior Australian Rules Football competition within the Western region of Adelaide

Provide our League with a sense of social and community values

Provide an environment that encourages, develops and promotes participation in Football within our community

Promote, recognise and provide a safe and inclusive culture across our member clubs

Provide equal opportunities for everyone

Facilitate the playing of a fair and disciplined game of Football between teams fielded by its

Member Clubs;
United in our passion for the League, our football community and the game, these values will be realised by providing as far as reasonable:
Competent Committee members, Accredited Coaches and Umpires, Child Safety Officers and Sports Trainers.

Adequate facilities, amenities and equipment.

Provide support to member clubs to ensure that they undertake social functions encouraging family participation.

Regular communication and consultation with all stakeholders and members.

Active and transparent leadership and management of the League

Providing and implementing Child Safe Environments
MWJFL Clubs
FLINDERS PARK

PORT DISTRICT

ROSEWATER

LOCKLEYS

SMOSH WEST LAKES

NORTH HAVEN

SEATON RAMBLERS

WEST CROYDON
MSJFL Clubs
Goodwood Saints Football Club
Mitcham Football Club
Phantoms Football Club
Plympton Football Club
Unley Football Club
In 2013, we will be running:
Please note any child under the age of 6 can ONLY participate in the AFL Auskick Centre programs
Amalgamated competition
Player Registration Days
All clubs have now held their registration days. Club vacancies will be posted here
Did you know that Sporting Pulse has an App you can download onto your Smart Phone?
Click on the link to download it...