Home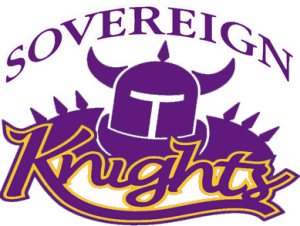 Sovereign Knights
SOVEREIGN KNIGHTS BASKETBALL CLUB
MEMBER OF THE BALLARAT BASKETBALL ASSOCIATION
What's happening at
Sovereigns?
With the new season fast
approaching we are asking
for existing players and
coaches to confirm if they
will be continuing with the
club. We are also looking
for new players and
coaches to join our ever
expanding, family
orientated club.
Intent to play forms can be
found under the
players/fees tab above.
Simply fill in one of these
forms and return it via
email to either Beck
Findlay
or Julieanne Thornton at
simply just email us with
your details

All training sessions will be held at Damascus College, Mt Clear.
Training nights will be Monday, Wednesday and Thursday.
Training times can be found under the training heading at the top of this page.
Do you shop at Midvale IGA?
If you do make sure that you put your tokens into the Sovereign Knights.
This is a great fund raiser for our club!
Also if you shop at Foodworks Buninyong
remember to ask them to reward Sovereign
Knights from their reward program!
Thank you