Where the Club is located and About Us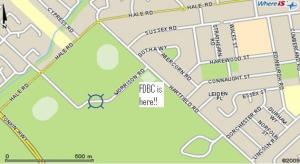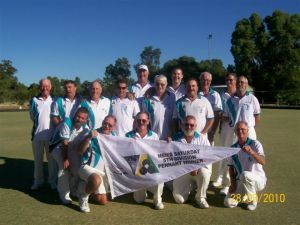 Welcome to Forrestfield and Districts Bowling Club (Inc)
Forrestfield and Districts Bowling Club (Inc)
Est: (1989) Southern Region


Cnr Hartfield and Morrison Rds, Forrestfield, WA 6058


Telephone/Facsimile: 9359 1148


E-mail: fdbc@live.com.au


Forrestfield & Districts Bowling Club completed a successful 2012/2013 pennant season, achieving two promotions for the 2013/14 season. The Men's Sixth Division Saturday pennant side competed in the promotion play-offs and were successful in winning the promotion to Fifth Division, also the Ladies Tuesday Third Division achieved promotion to Second Division. The club is looking forward to continued success in 2013/2014 both on and off the greens.
Come along to our club and enjoy a game of bowls. We are actively encouraging new membership to the club. You can play socially or join one of our pennant teams. If you have not played bowls before be assured that our members will be keen to help and assist you in learning the game of lawn bowls.




Club fees are structured for Social Membership, Full Membership and Junior Membership.

Concessions apply to membership where applicable.

Full bar facilities at social club prices.

Friday night social bowls commence at 7pm throughout the summer months. Everyone is most welcome to come along and enjoy the comradeship.

Corporate Bowls are played Wednesday evenings during the warmer weather months of October to March each year.

Our social club committee organises events throughout the year. We are always looking for new ideas for fundraising events.

Wednesday is Ladies Club Day commencing at 9am.

Thursday drawn games start at 1.30pm register by 1.00pm.

Saturday drawn games start at 1.30pm register by 1.00pm.