Home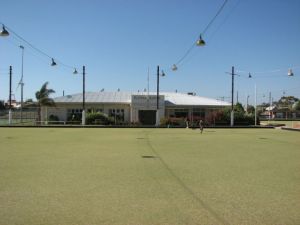 Welcome to Fremantle Bowling Club, founded in 1896. We are the second oldest Bowling Club in the State, and the oldest still on its original location.
We are located on Fremantle Park, very close to the centre of the City, approximately 300 metres from the Fremantle Town Hall, an easy walk to the famous Capuccino Strip and all Fremantle's other famous sites. We have ample off-street parking, but are also within walking distance of Fremantle's train and bus services.
During the summer pennant season (November to April) we are open Tuesday mornings for Ladies Pennant matches, Wednesday afternoon from 3pm for pennant practice and social bowls, Thursday afternoon for mens pennants from 12 midday, Friday afternoons for pennant practice and social bowls from 3pm, Saturday afternoons for men's pennant matches from 12 midday, and Sunday afternoon from 1pm to 5pm for social bowls.
During the off-season winter months (May to October) we are open Monday afternoons from 12pm to 5pm for social triples games, Tuesdays 10am to 12pm for ladies bowls, Thursdays 9am to 12pm, Fridays 3pm to 6pm for social bowls and bar, and Sundays 10.00 a.m. to 5.00 p.m for social bowls and the bar is open. If you would like to play social bowls, please call the club or e-mail using the details on the contact details page.