Introduction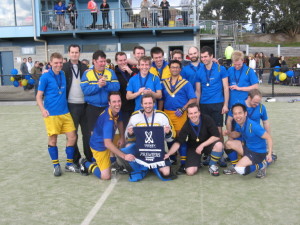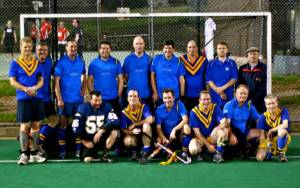 Welcome to the 2012 Old Carey Hockey Club Homesite.

Old Carey Hockey Club (OCHC) joined the Victorian Hockey Association in 1961 and the Melbourne Women's Hockey Association in 1983 and has become one of the most successful and stable old school clubs over the past 51 years. It has been a rich and fulfilling history, of which very few clubs clubs can boast about. Get involved now and be a part of this proud history.
The club has approximately 150 male and female playing and nonplaying members aged from 12 to 75, and provides both "social" and "serious" competition across a range of teams. OCHC encompasses a broad range of the community, including not only Old Carey Grammarians, but players from all walks of life across Melbourne.

2012 will be another year for development and consolidation of the club. There is much to work on, but after such a successful 2011 winter season with our seconds men team playing in the finals, tasks should become more rewarding. A total of 5 teams will play over the coming year. For the 2012 winter season, the club will enter 2 Men's team, 1 Women's team and 2 Veteran's. In the recently finished summer season, 3 teams were entered, being a Mixed and 2 Men's teams. The mixed summer social team played at Hawthorn 2 on Monday night and the men's summer social team played at Elgar Park on Tuesday night, fun is the main aim of the summer teams.

Again the OCHC Committee is strong and enthusiastic, with new ideas and methods to ensure all members enjoy all that the club has to offer. With a new club calendar (see "calendar" menu item on left) for the coming year constructed and being updated regularly, watch out for the exciting social functions as well as other activities the club will be organising.
Winter season training for Men, Women and Veteran's is at Elgar Park, Box Hill North, every Wednesday (8.00 to 9.35 pm).

If you have played before and have been having a rest the last few years, or are just keen to try out the game, please call or email the club on the numbers below, everyone is welcome. Get your mates down too.
I look forward to seeing you soon at training, on the ground, or at any of the club social functions.
Email - ocareyhc@hockeyvictoria.org.au
Matt Gibbs - 0402 640 209
or
Bronwyn - 0417 163 605