Game On! Friday night from 6pm
A little flood damage won't stop us. We're hiring equipment to light up the field so we can watch some great games of football tonight down at the Zillmere Eagles home ground.
Football action starts at Zillmere at 6pm tonight with the under 6s and under 8's playing the curtain raiser for the seniors game at 7:30pm - see you there!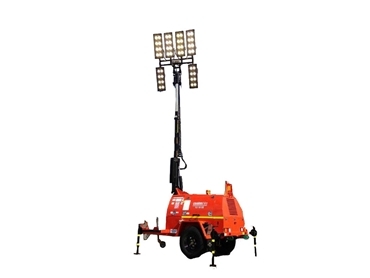 Last Modified on 08/05/2015 13:39
Ground closure, MON & TUE
Please note that due to the conditions of the ground from Friday's storms there will be no training Monday & Tuesday. We would still love to see you though .....
In lieu of training Monday & Tuesday we would be grateful for as much assistance as possible to help clean up the field. This will assist us in returning the field to an operational standard for training Wednesday & Thursday as well as the Seniors game Friday night.
Many thanks in advance.
Last Modified on 04/05/2015 12:01
Games cancelled this weekend, 01-03MAY
Seniors wet weather notice;
http://www.aflq.com.au/wet-weather-update-2/
Youth & Juniors notice;
http://www.sportingpulse.com/assoc_page.cgi?c=0-3928-0-0-0&sID=162179
Please note due the current weather conditions we are experiencing, further weather predictions for the weekend and information received from local councils, AFL Queensland and AFL Brisbane Juniors clubs we wish to advise that ALL AFL Brisbane Juniors matches scheduled for Friday 1st, Saturday 2nd & Sunday 3rd May have been called off.
Junior (U6-U11) matches have been cancelled.
Youth (U12-U17) matches have been postponed due to the closure of grounds which would result in 80% of the matches not being able to be played. The league will use the Washout option of Sunday 12th July to ensure 14 rounds of the home and away season are played. A decision on fixtures for Friday 8th & Sunday 10th May will be communicated to all clubs by the close of business on Monday 4th May.
We do apologise for any inconvenience however we do believe this decision is in the best of interests of our club's facilities and the health & safety of the players.
Last Modified on 01/05/2015 14:14
AFL profiles our own Madi Crowley
Junior fixtures for rounds 1 and 2 released!
Did you know?
You can set up easy email alerts with the time, date, location and a handy link to a map for your games. It will automatically send you an email a few days before the game. Just follow this link:
Log in to your sportingpulse passport, find your team (in the correct age group) and click on the game reminder icon at the top right of the fixture lists. It will ask you to chose your team (Zillmere Eagles). You can add multiple teams if you'd like.
Here's a helpful link to the support centre if you are unclear how to set it up
Enjoy the game!

Last Modified on 30/04/2015 05:47
Renovation Progress
Ready, Steady, RENOVATE!
Queensland Government Clubhouse Grants
Needless to say the work involved and the cost associated with the renovations is significant and all grants helps us get one step closer to delivering the clubhouse we will enjoy growing into as the Eagles continue to spread their wings.
A BIG Zillmere Eagles thanks goes out to the Queensland Government for awarding us two gambling communities grants;
Gambling Community Benefit Fund (Clubhouse furniture)
Jupiters Casino Community Benefit Fund (Fitout clubhouse canteen & service area)
A word of thanks, acknowledgement & appreciation to our very own Liz O'Brien, it is through her fine work across all grant submissions which has delivered these wonderful funding opportunities.
Last Modified on 08/04/2015 20:43
Brisbane City Council Clubhouse Grants
With renovations underway at the Zillmere Eagles Clubhouse a big word of thanks to the Brisbane City Council, not only for their funding but their fantastic support in bringing all parties and this project together.
The renovations have in part been made possible through several BCC grants awarded to Zillmere Eagles;
Club13/14389 for strategic planning and good governance
Club13/14373 for refurbishments to the clubhouse


We can't wait to see the end results, this will make a proud club even prouder.
You've got to admire the BCC logo, you got it, blue & gold!
Last Modified on 08/04/2015 20:47
Training Schedules
With the 2015 season preparations well underway the Eagles training schedule is as follows;
Juniors 6's to 11's Commencing training Thursday 12 March, 5pm to 6pm
Youth 12's Training Thursday, 5pm to 6.30pm
Youth 13's Training Tuesday & Thursday, 5pm to 7.00pm
Youth 14's Training Tuesday & Thursday, 5.30pm to 7.00pm
Youth 16's Training Tuesday & Thursday, 5pm to 7.00pm
Youth girls 13's & 17's Training Tuesday & Thursday's, 5pm to 6.30pm
Seniors Women Training Tuesday & Thursday's, 6.30pm to 8pm
Seniors Men Training Monday & Wednesday's, 6pm to 7.30pm
Please note schedules are subject to change when the season kicks off and if required to meet team needs.
Last Modified on 11/03/2015 10:10
NOW OPEN 2015 Seniors & Colts Registrations
All Mens Seniors and Colts players can now register for the 2015 season using the below link;
Seniors & Colts Registrations Click Here
Fees can be direct deposited or you can pay using the clubs new EFTPOS facility by advance arrangement. The 2015 fees are $305.00 including membership, registrations & insurance. Fundraising during the year will go towards lowering next years fees.
Seniors & Colts are currently running a combined training session on Wednesday's from 6.00pm. These days will soon be expanded to 2 days per week. Please bring joggers and footy boots for all sessions.
Colts enquiries can be directed to the 19's Colts Manager, Maurie Fitzgerald (m) 0413 001 216 or (e) mfitzgerald@hotmail.com
Seniors enquiries can be made direct with the coach, Ben Long (m) 0415 868 013 or (e) ben@mypaintingsolutions.com
Last Modified on 09/02/2015 15:38
2015 Junior & Youth Fees
Please find a summary of our 2015 fees below, also outlined during the registration.
| | | | | | | |
| --- | --- | --- | --- | --- | --- | --- |
| | u6 | u8 | u9/10 | u11 | u12-17 | yth girls |
| BASIC | $100 | $100 | $193 | $220 | $230 | $220 |
| PREMIUM | $135 | $135 | $228 | $255 | $265 | $255 |
| ULTIMATE | $230 | $230 | $323 | $350 | $360 | $350 |
PLEASE NOTE: Those that paid for an upgraded pack last year, where we experienced printing delays, this will be honoured and an auto upgrade will be arranged from this year's paid basic fee.
Last Modified on 05/03/2015 14:02