Home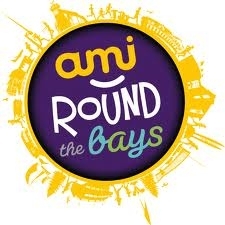 PRESEASON TRAINING 2013-2014
Preseason training commences Tuesday 26th November, 6.15pm at Naenae Park
Open to all current and potential Randwick Rugby League Players from Under 15's to Premiers
"Champions aren't made in the gyms. Champions are made from something they have deep inside them….a desire, a dream, a vision". – Muhammad Ali
*****
WELLINGTON RUGBY LEAGUE PRIZEGIVING 2013
This was held on Saturday 9th November at Petone Workingmens Club, what a proud moment for our club! 10 awards for the Kingfishers!
Huge congratulations to all our winners, all of them well deserved - and a special mention to Ana Pereira who not only won the Wellington Womens Player of the Year but also the Wellington Player of the Year :)
LEONARDO VA'A CUP
MULQUEEN SHIELD: Randwick Premiers
SENIOR 2NDS COMPETITION: Randwick Senior 2nds
WOMENS COMPETITION: Randwick Womens
LEADING TRY SCORER: Ray Lesoa
WOMENS PLAYER OF THE YEAR: Ana Pereira
ORCA'S 17s PLAYER OF THE YEAR: Joe Apikatoa
JUNIOR PLAYER OF THE YEAR: Joe Apikatoa
COLIN O'NEIL BEST & FAIREST SENIOR PLAYER OF THE YEAR: Eddie Aukino (joint winner with Andy MacKay from Varsity)
SPORTSPERSON OF THE YEAR: Ana Pereira
*****
CONNEX FLAG LEAGUE for ages 16+
Connex is an initiative from Hutt City Council with the support of Sport NZ to provide free sport and recreation for 16 to 20 year olds.
It's all about getting local young people active and positively engaged with fun sport, music and recreation.
The programme provides opportunities for young people to participate with friends and connect with sport providers where a range of sport modules are delivered to create positive experiences for young people in a safe and friendly environment.
We encourage safe competition among young people to help build a sense of pride in their local communities.
Connex is running a Flag League competition at Naenae Park on Thursday nights at 5pm from 31st October to 28th November 2013, its free and they have great giveaway prizes to give out - a great way to keep the kids busy during the summer :)
*****
AMI ROUND THE BAYS 2014
Come join the buzz of Wellington's biggest fun run and walk on Sunday 23rd February 2014
The event includes a 6.5km fun run or walk, the Lenco Half Marathon run or walk and NEW for 2014 is the Snapper 10km run or walk. All distance options take advantage of the beautiful inner harbour bays before converging on Kilbirnie Park for the 'finish line festival'.
Randwick Kingfishers have been entering a team in this event since 2010, and last year we saw 18 kingfishers take part with the youngest under 1 years old!!!
Please register your interest with Tarsh by Tuesday 31st December, to join the Kingfisher R.T.Bs team
*****
EVENTS COMING UP FOR THE CLUB:
NOVEMBER - OPEN PRE-SEASON TRAINING STARTS
JANUARY - AGM MEETING
WOMENS PRE-SEASON TRAINING STARTS
FEBRUARY - 2014 ROUND THE BAYS in WELLINGTON
*****
Check out our "Links" tab for stories on our club members and teams from media articles
*****
Check out the "What da?!" section under the Club News tab, have a laugh at some of the things that go on at the Kingfisher training/games!!
(We are currently up to 56 What da?! stories)
#100 will be posted on the homepage as a special edition WHAT DA?!
******
"What you do today is important because you are exchanging a day of your life for it "