Under 18 Trials
Chelsea FC Under 18 trials.
Every Friday 6pm to 7.30pm.
Corner of Edithvale Road and Bridges Avenue Edithvale.
All questions to our football coordinator Steve 0418 104 765
Note training starts at the beginning of term 1 2014.
Be a part of the 'club to be with'
Last Modified on 03/12/2013 18:11
Tune in Wed 4.12
Tune in to the Two Up Front radio show tomorrow night to hear Dom talk about all things going on around the club - the new clubroom, plans for the coming year, etc.
Taken from their Facebook page:
On the show this week, Dom Boccari, VP of the mighty Chelsea Football club. Tune in at 6.30pm wed night. 88.3Fm or livestream at www@southernfm@com@au
https://www.facebook.com/2upfront
While you wait excitedly for the show, not re-listen to the podcast from last time Dom was on the show a couple of years back:


Last Modified on 03/12/2013 11:21
Senior Players - Training Notification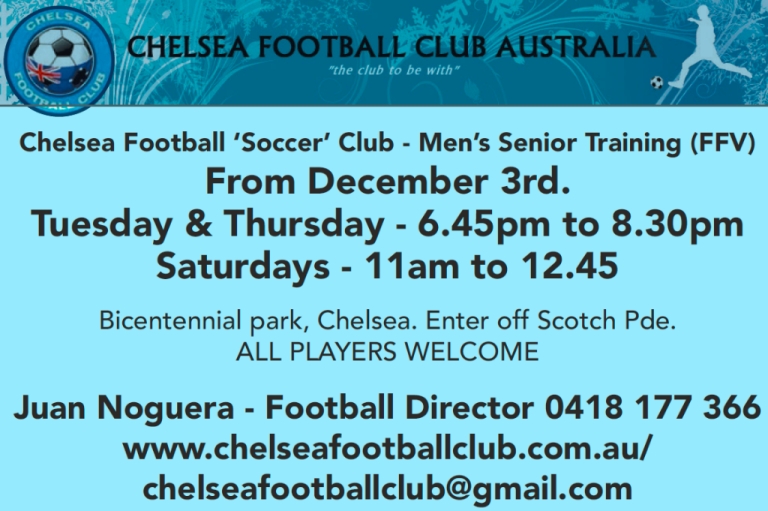 Last Modified on 28/11/2013 13:13
Recruiting Senior Women players!
The Chelsea Football Club are looking for players to come and join our Senior Women's team in 2014.
Our home ground with a Brand new 2 story club room and function room to compliment our 3 soccer fields all under lights is located in the south east suburbs of Melbourne.
For more information please contact Dom Boccari on 0402 106 421.
A Preseason is planned with trials.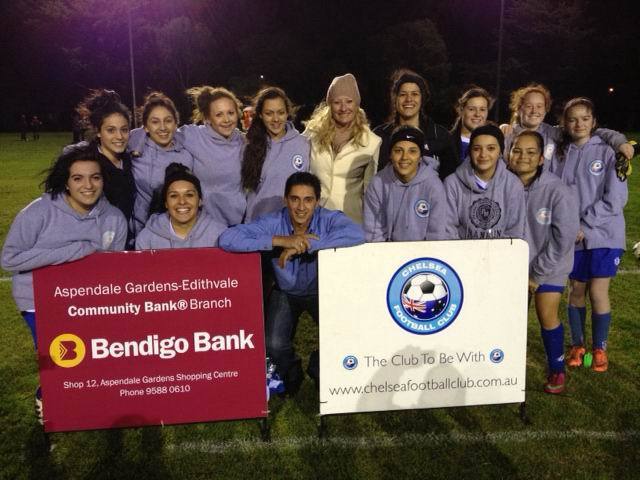 Last Modified on 16/09/2013 10:44
Sponsorship Opportunities
Have you ever thought about sponsoring the Chelsea Soccer Club?
- Over 300 players and families.
- Packages starting at $100
- Platinum sponsorships available. Signage on Jerseys, fences, club house, phone apps, websites and more.
Contact Peter on 0409 587 710 for more information.
Last Modified on 19/11/2013 21:06
Melbourne Victory W-League
19 girls and their families from Chelsea FC attended at Lakeside Stadium yesterday (Sunday 10 November) to watch and participate in the Melbourne Victory W-League game against Sydney FC. Unfortunately Victory were given a football lesson from last year's premiers and lost 5-1.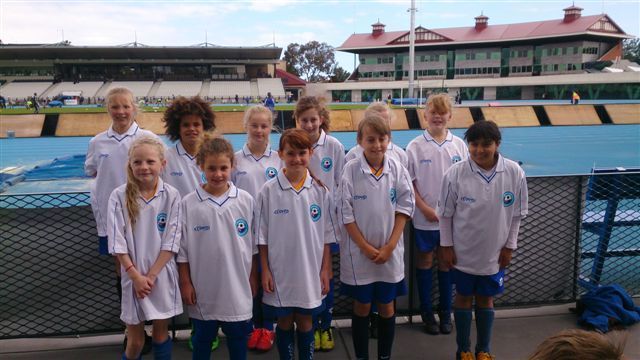 Eight of our girls acted as ball girls for the game and did a terrific job and 11 girls acted as player mascots and played a game a half time. All of the girls and their families represented the club extremely well.
Jess Humble, a local primary school teacher, played with Victory and went out of her way to talk to the girls before and after the game.


Last Modified on 11/11/2013 12:56
Farewell [old] clubhouse!
Demolision of the old clubhouse has been completed and building of the new clubhouse continues ready for completion before christmas. While it is sad to see the rooms go, they do make way for a brand new iconic building in the local area.
Next year is going to be an exciting time for our club and we hope to see you all back and signed up ready for the ride!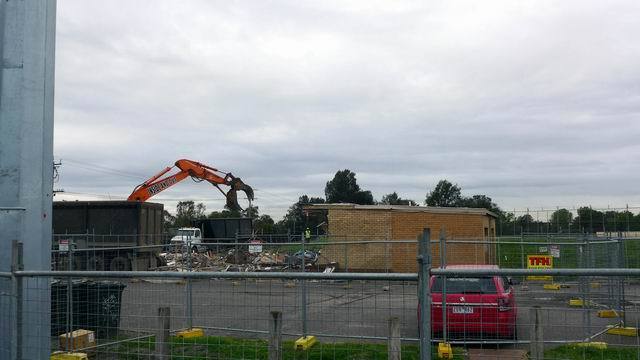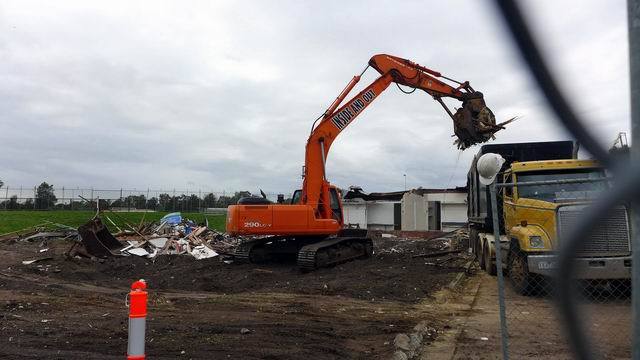 Last Modified on 28/10/2013 12:48
Congratulations to Candela!
Chelsea Football Club congratulates Candela Ferreyra Bas on winning the Bayside League's Best & Fairest award for 2013. This caps off a magnificent season for our Women's team.

Candy also smashed the highest amount of votes ever received by one female player (the past highest was 30 votes out of a possible 48). In fact no player female OR male has ever received as many votes before.
Candela received 45 votes out of a possible 48 votes.
We look forwards to seeing Candy and the rest of her team mates back in 2014 led by our coach Chris Reid.
Last Modified on 14/10/2013 19:38
New Committee for 2014
At our AGM held on October 7th the 2014 committee was voted in and consists of the following people:

Top Row L-R: Seamus Walsh (Treasurer), Peter Sinclair (Marketing), Steve Kucinic (Football co-ordinator), Juan Noguera (Football director), Tina Laudina (Functions and Social Events)
Bottom Row L-R: Peter McCarthy (Football co-ordinator), Dom Boccari (Vice President), Rob Dodich (President), Louisa Raffaele (Secretary)
Not pictured: Craig Ryan and Jessica Boccari (Functions and Social Events)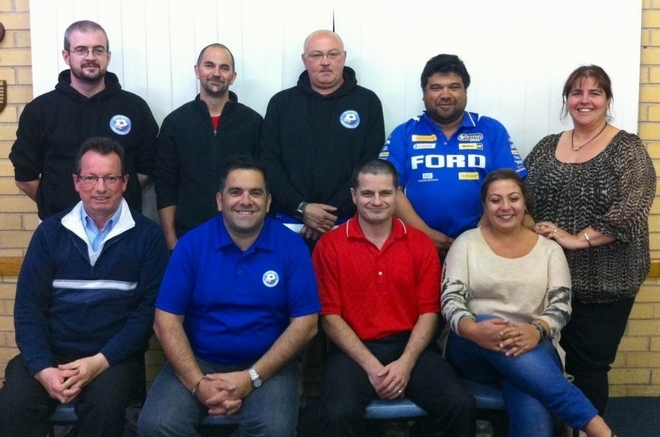 Contact details for all Executive and Operations Committee members can be found here. Chelsea FC would like to dearly thank the 2013 outgoing committee for all their hard work. 2014 is going to be a big year for the club and the executive committee will be sitting down asap to plan ahead for the coming year. More information is to follow.
There are still a few social committee spots available if you are keen to help out so please get in touch with us to find out more.
Last Modified on 14/10/2013 21:00
Chelsea FC now trialing TIQBIZ service
Hello everyone
Chelsea FC is now using the TIQBIZ phone and PC app to send messages to its members
If you have a smartphone - iPHONE or Android - please go to the app store and download the free Tiqbiz app (many schools in the area are already using this so you may have done so already)
Search for Chelsea FC in the Find tab and tick the Whole Club mailbox (make sure the accept notifications when setting up - that way you will be alerted to new messages).
You can also set up on your windows computer via the download at http://www.tiqbiz.com/
In the new year we will be pushing more and more communication this way to ensure you get information a lot quicker and direct. Each team will have a mailbox set up so alerts can be sent direct from coaches and team managers

Please don't hesitate to contact website@chelseafootballclub.com.au if you have any problems setting this up and we will help you through the process.
Many thanks - any and all feedback about this system is very welcome by the end of the year to the same email address. :)


Last Modified on 30/08/2013 14:01
Updates on the big build...
Please find attached the latest resident information bulletin in relation to the changing access and parking arrangements at Edithvale for the next two months. Importantly as of next week the car park at the reserve will be closed to all traffic except construction vehicles. These arrangements will remain in place until the car park and pavilion are completed in Mid December.
Last Modified on 15/10/2013 07:58
Senior Women's team
Our Senior Women's team had a fantastic finish to this season 2013.
Their season stats finished:
* Third on the Bayside League Ladder
* Won 11 games (including beating last year's premiers)
* Kicked 77 Goals (Second highest in the League)
It has also been confirmed by the Bayside League that our Club has 2 players selected to represent the Bayside Senior Women's team, this team consist of 18 players from all 10 women's teams that played this season. The Bayside Rep squad will be playing other Victorian Soccer Leagues over 2 days later this month to determine the best of the best.
Our Players selected are: Cherise Keyt (back row 4th from left) and Candela Ferreyra Bas (back row 1st from left)
Both players have been selected for their outstanding contribution on the soccer fields this season which was voted by the referees over the season.
Our Club wish both girls all the very best in the rep squad and continue to do our club proud.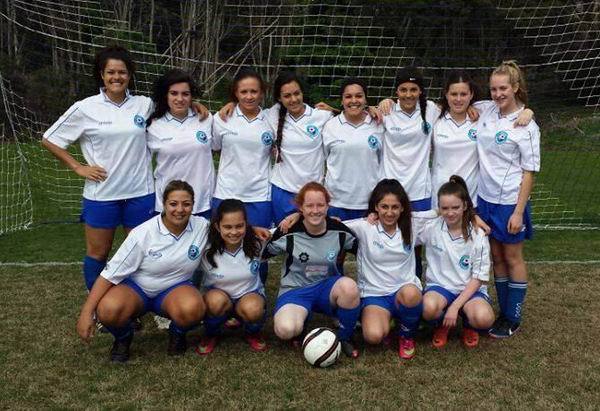 Last Modified on 04/10/2013 16:40
Chelsea F.C. Proud to Support St Louis de Monfort
Over the past few months the St Louis de Monfort Primary School has been collecting goods and filling a huge shipping container to send to South Sudan. Chelsea Football Club were proud to be able to help this cause, donating some preloved jerseys and a box of soccer balls.
The kids and families who attend St Louis and who play with us at Chelsea also donated some preloved balls, boots, shin guards, jerseys and other soccer related gear to the South Sudan charity initiative.
Good on you guys and girls... What an awesome bunch of kids and families we have at the Chelsea Football club and what a great community we are a part of.
Last Modified on 21/09/2013 13:48
Wednesday night training...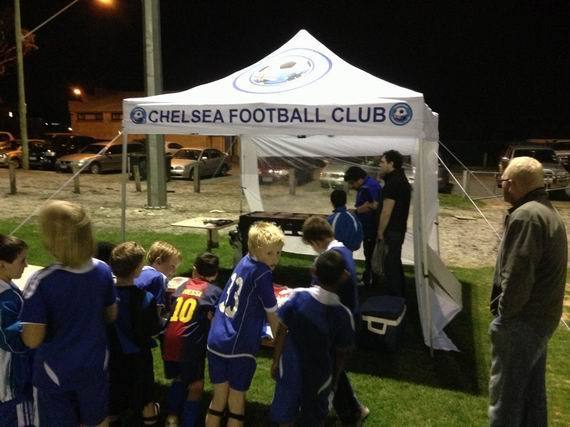 ... turned into dinner when the BBQ stand was flooded with hungry players. Thank you to the volunteers who helped feed the hordes
Last Modified on 29/08/2013 10:03
Introduction to Soccer for 7 to 12 year old Girls
Learn basic skills from experienced coaches in a fun environment.
Ten week program during 4th term 2013 at a local venue.
Monday or Thursday nights from 6.30 to 7.30pm or Saturday or Sunday mornings from 9am to 10am
For only $30 every participant receives coaching, training ball, shirt, shin pads and a drink bottle
To register an interest to participate in this progrom please email peter@culsim.com.au
Click here to download form: http://bit.ly/16y3Jrs
Last Modified on 22/08/2013 12:58
Senior Women Friday Night Under Lights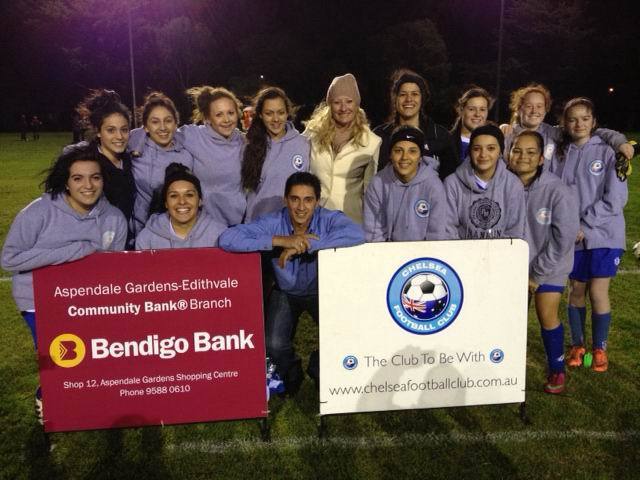 On Friday 9th August Chelsea FC hosted Albert Park SC in our first Senior Women's Night match under lights. Albert Park who currently play in State 4 of the FFV kindly came down to our fantastic facilities to discover our girls were not going to just sit back and not dig in.
We also had 2 guests, Donna Bauer our Member of state parliament & Dylan Janz from the Aspendale / Edithvale branch of the Bendigo Bank come down and cheer on our girls from the sidelines along with many other spectators and parents on a windy night.
Our squad on the first whistle just gave it all they've got to put Albert Park on the back foot very fast by scoring the first goal of the night. Very quickly there was our second, third and forth goals in the first 30 minutes of the game.
Our team finished of the first half with 6 goals to zero in 45 minutes of soccer.

Our Senior women's team started the second half in full control of the game giving Albert Park no easy chance to score thanks to a very solid defense. The final Score was Chelsea 8 defeated Albert Park 0.
The best highlight of the night was when all the Albert Park squad came back into our club rooms and sat down for a plate of pasta and a couple of drinks. Thank you to everybody that attended.
Last Modified on 12/08/2013 14:48
Gala Day a huge success
Well done to all the wonderful parents and club members who helped make the Under 10 Gala Day a huge success. 150 players, 44 matches, 5 pitches, 11 teams, 3 hours. They're big numbers and something that doesn't run smoothly without a lot of organisation and help.
Special thanks goes to the senior players who came down to help referee the matches, all the canteen and BBQ staff and the Under 10 parents who showed up at 8am to help set up 5 pitches at once. The kids had a great day, the club raised some money and there were no tears!
The club looks forward to hosting more gala days in the coming years...
Click here for a few photos from the day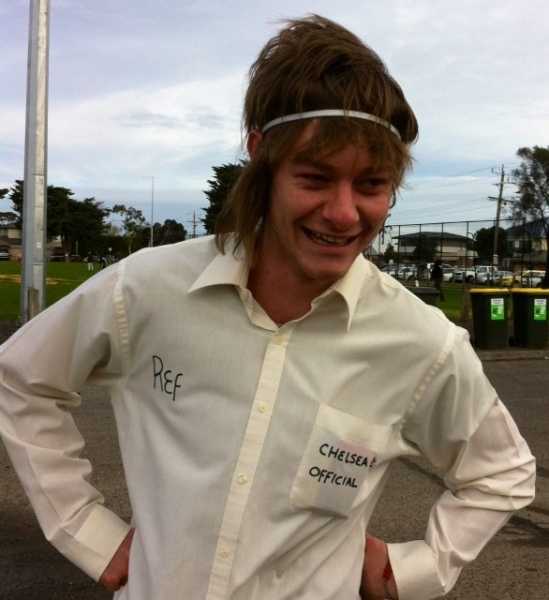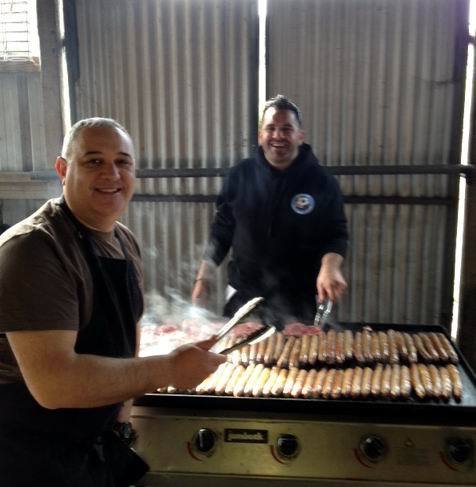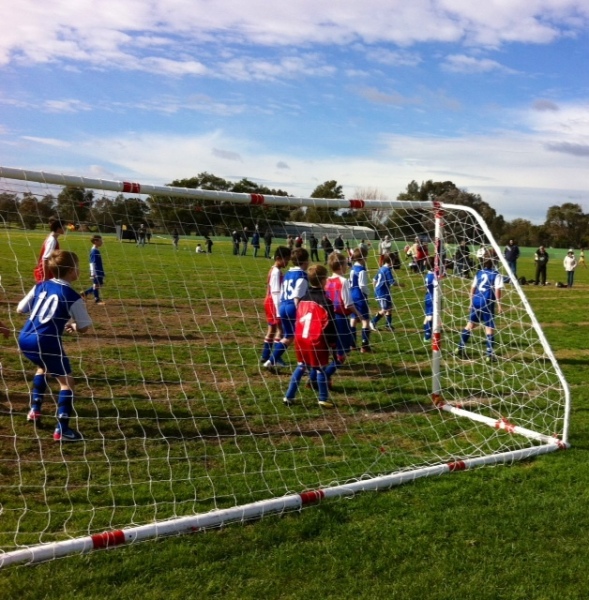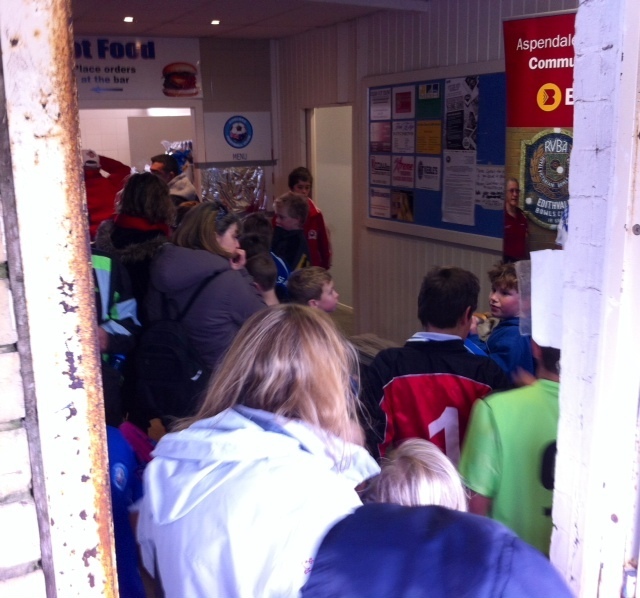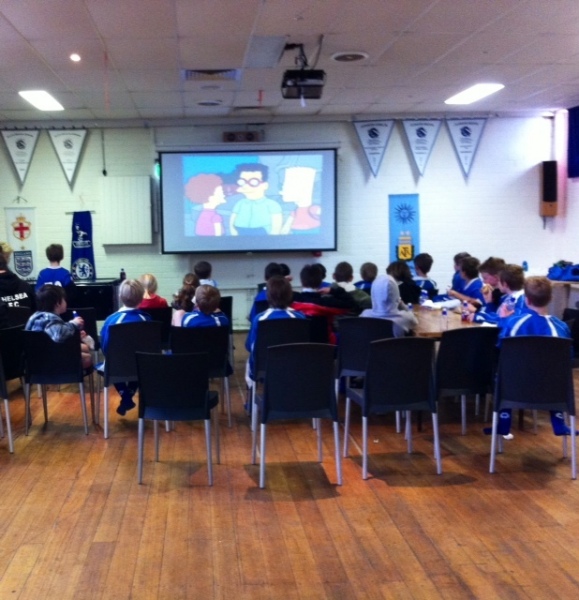 Last Modified on 05/08/2013 10:45
Movie night a great success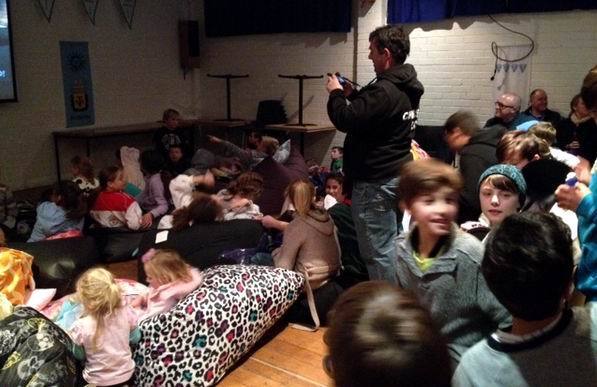 Thanks to our great volunteers for a fun movie night for the youngsters of our club. Even some mums and dads enjoyed the night - over 65 people in attendance enjoyed the pizzas, popcorn, lollies & chocolates. More importantly they enjoyed sitting back on their bean bags chilling out with their team mates. A special thank you goes out to Craig Ryan (U12 girls team manager) for this fun idea.
Last Modified on 29/07/2013 09:43
New club rooms coming along nicely...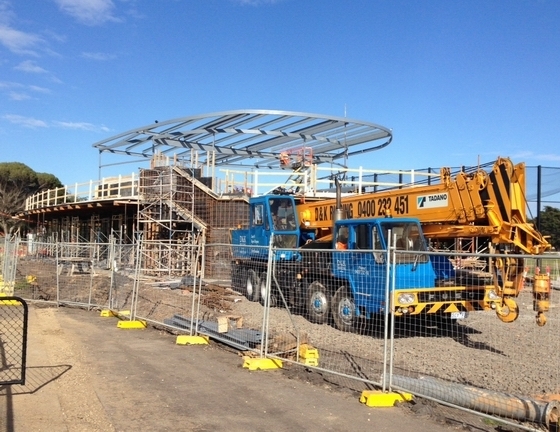 Last Modified on 11/07/2013 13:44
Melbourne Victory Young Guns Membership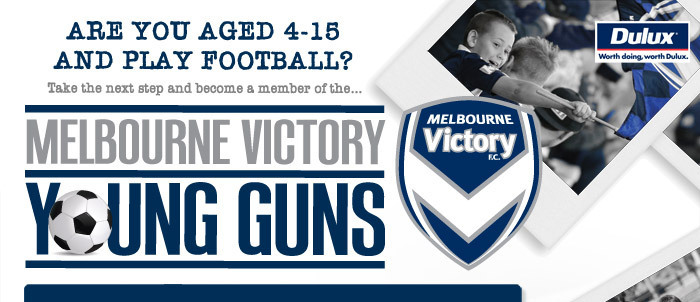 The Victory Young Guns membership is packed full of great benefits allowing our young fans the chance to get closer to Melbourne Victory for an extremely affordable price. General Admission to 5 specific home games at AAMI Park and ALL FOR ONLY $25
Access to the Victory Young Guns microsite for exclusive player videos, skill cards, posters, interactive zones & more
Personalised member card
Member lanyard
Personalised birthday card
10% discount at the official merchandise store
Invitation to Club open days, open training sessions and priority to Masterclass school holiday programs

Click here to visit gomvfc.com.au/victoryyoungguns for full details and to sign up
Last Modified on 08/07/2013 09:40
Chelsea FC is on Google+
Hi everyone - Chelsea FC does have a Google + page where we can send you private invites to events that can't be made public on this website. The Melbourne Victory training next week is a great example of this.
Apologies that the link we just sent you is not working, but if you follow THIS LINK and create an account and befriend us you will receive all invites going forward and see the private invites we set up like the Melbourne Victory training one - it will even send reminders to you if you set your account up correctly.
Once again, apologies for the hassles, but we want to make sure this offer is only for club members and not the general public!
Last Modified on 08/07/2013 09:40
Well done Socceroos!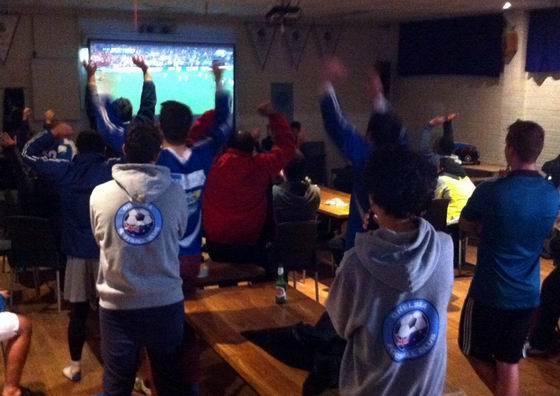 A big crowd was on hand last night - including a whole stack of future Socceroos - to watch Australia qualify for the world cup with a last minute goal against Iraq. See you all back at the club next year for the group stage matches!
Last Modified on 24/06/2013 13:11
Mordialloc Leader [June 5th, Page 30]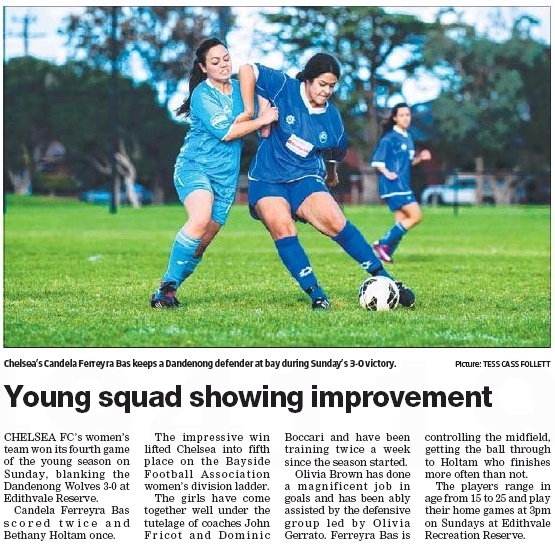 Last Modified on 05/06/2013 08:50
Rollin rollin rollin
A picture of our president Juan rollin pitches 2 and 3 so that they can start being used for matchday this year. While everyone else was enjoying a sleep in, Juan spent the entire day rolling the pitches in so they could be safe for the kids to run around on. It's dedication like this from our club volunteers that keep this club running so give Juan a big thumbs up next time you see him!
(or at the very least give him a virtual thumbs up and click the like button to the right!)



Last Modified on 30/05/2013 11:10
Chelsea Senior Women's team win
Our senior women's team traveled to Rosebud to play their 3rd round game against Rosebud.
We went into the game with no substitutes and 2 players with injuries that just wanted to play and join their team mates. Rosebud kicked the first 2 goals of the game and with determination that has been missing in the past games we bounced back to kick 2 goals before half time. We started the second half with plenty of confidence and this resulted in Chelsea kicking their 3rd goal to take the lead. With only 15 minutes to go Rosebud were awarded a penalty kick and converted to equal the scores at 3-3.
Our team never gave up and wanted the win, this was the difference between both teams, with only 5 minutes to go our great hunger for the win was sealed by Beth kicking the winning goal.
Chelsea defeated Rosebud 4-3.
Well done girls.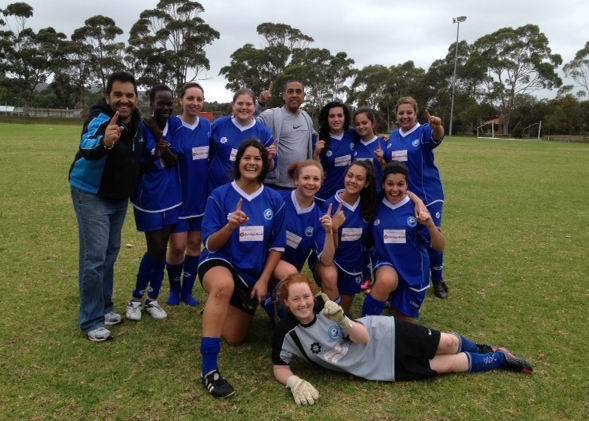 Last Modified on 28/04/2013 18:30
The Big Dig
December brought with it some heavy machinery to get stuck into the drainage issue. Come season 2013 we expect to be playing on nice dry pitches and here is why! Click here to view all the pictures taken by roving reporter Dom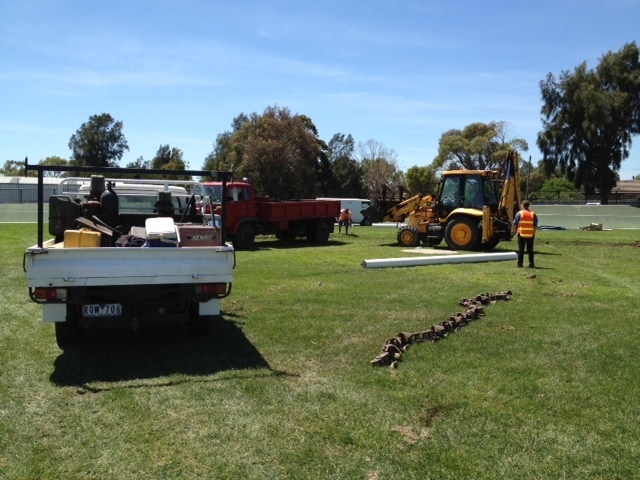 Last Modified on 20/12/2012 08:07
A note from the [NEW] President
To all members of Chelsea FC,
I would like to introduce myself - my name is Juan Noguera and I am the new President of Chelsea FC for season 2013. We have a strong and dedicated committee again this year and we are all really looking forward to the coming season. Below are some updates for your interest and information:

Early Registration Day
Last weekend (Saturday 1st December) we held our first registration day for our current members and friends. It was a successful day and we had a large number of our member base re-register for the coming season. Thanks to all who attended
Registration Days 2013
Next year's registration days are open to the public and will be held the 16th and 17th February.
Chelsea FC Jackets & Bags
The players who re-registered in December and still need to purchase jackets/bags will need to pop in to one of the registration days in February as John Camburn will again be present to take your order. This will be your last chance to purchase your club jacket and bag as we will not be selling them during the year. So please remember if you don't already have or not yet ordered, you will need to come down in February - note it in your diary.
Drainage Works
The car park at HD Thomas Reserve will be closed from 7am until 4pm and will reopen after 4pm each weekday. The car park will be open on weekends for use by clubs and the general community.
These access arrangements will be in place at the reserve from Monday December 10 2012 until the drainage project is completed in mid February 2013.
In addition to the car park closure, public access to the velodrome will also be closed while works are being undertaken on soccer ground No 1
The public will be unable to access or use the velodrome at the reserve on weekdays from Monday 10 December until Friday January 4. Access will however be available on weekends during this period. "

On behalf of the Chelsea FC committee, we wish you a very Merry Christmas and a Happy New Year!
Best Regards
Juan Noguera
Last Modified on 10/12/2012 19:55
Senior Women's Soccer comes to Chelsea FC
That's right, season 2013 will see the first senior women's team representing Chelsea FC playing in the metropolitan south east division of FFV. The club has recently appointed John Fricot (details below) to coach this team. John brings a lot of experience to Chelsea FC and will ensure that Chelsea's senior women's soccer team will be well prepared for the upcoming season.
The first training run for season 2013 will be on MONDAY 17 DECEMBER from 6-8pm at Chelsea Bicentennial Park (enter off Sturdee Street). This will mostly be a meet and greet session, but come prepared for a light training run as well.
If you cannot make this session, but are interested in playing in season 2013, please contact Peter McCarthy (0418 388 257 or peter@culsim.com.au).

In season 2013 Chelsea will now have girls only and women's teams competing at all age groups from U10 to U16 and seniors. There are also many girls joining in our goal kick sessions on Saturday and Sunday mornings and girls competing with the boys in our U7-U9 teams. We are always looking for new players. No experience necessary.
NAME: JOHN FRICOT
Nationality: Mauritian/Australian
Year's actively playing soccer: 35 years
Positions played: Goalkeeper, LW/RW, CF and Midfielder
Coaching experience: 3 years at Sandringham SC as Coach, 1 year at Sandringham SC as Assistant Coach, 2 years at Endeavour Hills SC as Coach, 2 years at Endeavour Hills SC as Assistant Coach

John has played for many soccer clubs around Melbourne such as Endeavour Hills SC, Sandringham SC, Diamond Creek, Dandenong Sparrows as well as training with the Gold Coast teams, Broadbeach United and Nerang SC. John played Goalkeeper for the majority of his soccer career. He's won 22 trophies, mostly for best and fairest. He coached his eldest daughter who made it into the Victorian State Soccer Team. We welcome John to Chelsea FC.
Last Modified on 01/12/2012 19:40
Chelsea FC now 300 players strong!
Chelsea Football Club are flying high in 2012. In our 4th year as "The club to be with" we have our 300th Player join our club ready to play.

Not only that, but we thank all of you for embracing the new website in it's early stages - already this month we've had well over 10,000 website hits and it's only bound to get bigger as more and more of you supply great pictures for everyone to check out!
In this picture is Joshua Padinis with president Dom Boccari raising our new club flag. So when you see the flag flying high down at the grounds drop in and cheer on our players as they battle it out on the pitch!
Well done to all our dedicated volunteer staff who make this club run week in and week out - the club growth is proof that all your hard work is much appreciated and admired.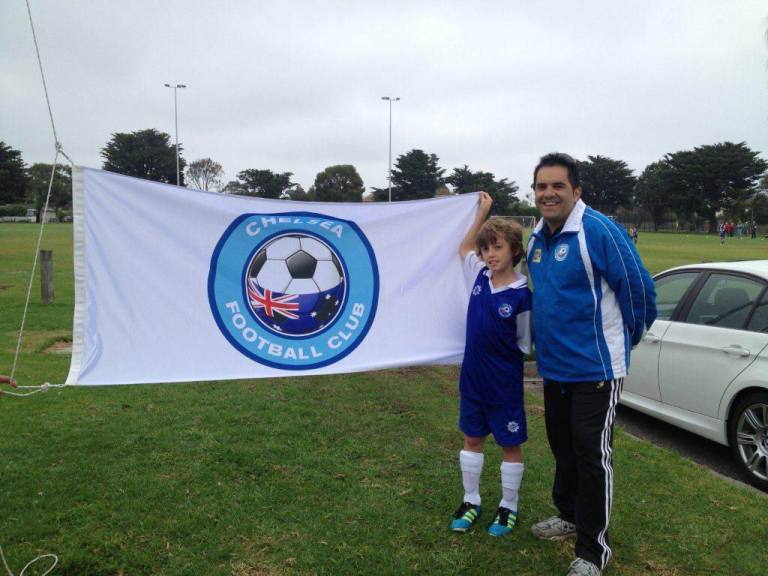 Last Modified on 24/04/2012 13:36