Eagles Updates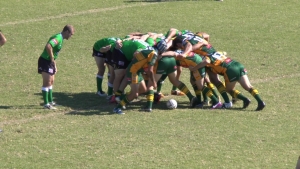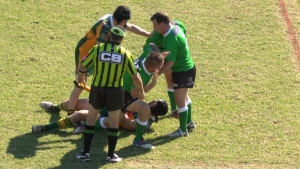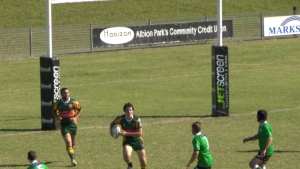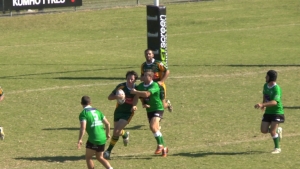 SPORTSMANS DINNER 15th June 2013
Please get a table of ten together and save yourself some money
$60 a seat for your meal and sports entertainment or
$500 per table of ten
Celebrities from three sports codes will share their stories with us .
Please come along and support our club in the fundraiser to start the season properly.
Drew made it to the TV screen FINLLY

WE are so so proud of him.

Drew has been a member of our juniors
from age 5 and captained the under 16s
State of origin , played in the under 18s
and First Grade grand finals , holding two
Premiership medallions in one afternoon.
A star in the making , we are delighted
for you Drew Congrats to all the family
too.
Welcome to everyone for season
2013. We are delighted to be
premiers of first grade and under
18s and look forward to another
wonderful year, supported by our
SPONSORS
and the many people
who come to our games week
after week
Please search through our
sponsors first when you need
anything and make sure they
know where you are from
We have not got a case of Aussie fever with our new colours,
but are going back to the original club colours worn.
It is the 100th Anniversary of first
Grade in Group 7 and all clubs
have been requested to go back to
their original coloured jerseys.
I hope you like what we went with ..
We are in desperate need of help on game days.
We have the same people week in and week out doing the same thing and a club CANNOT run like that
Players , do you have a partner or friend who can offer an hour?
We would love to have more committee members as well.
We meet once a month , are a very friendly crew and will support you all the way .
We are going to sell the 2013 jesreys as they are unique and represent 100 years of group 7 .
Please share your interest ASAP by emailing me lanniemac@gotalk.net.au or replying o facebook or contacting one of us They will be approximately $60
Park Old boys and old babes, please see the new icon for our news and information Middle top row.
Please scroll to bottom of page IN FAR BOTTOM LEFT AS FAR AS PAGE SCROLLS DOWN
and open attachments relating to memberships new and renewing All welcome to join
There are great benefits to being a POB
Pimanovs,Walsh, Hooper and my own little grandSon Jack Koster.
Congrats to Matthew Carroll and also Goz Daniel Gorrell , coaches for under 18s
Aaron Lucas , coach of reserve grade
Johnno Steve Johnstone for 1st Grade
We are in good hands for 2013
Champions for 2012 Albion Park Oak Flats in 1st grade and under 18s
We are so proud of every one of our players,support staff and volunteers and committee. It takes a club to build success and what an outstanding achievement for us this season.
A brilliant under 18s game saw the score skyrocket. Great team work and attitude all season men. You are the best team we have ever had. ( sorry to the dads of these players)
We love watching and suporting you.
Never give up and have self belief, even when you ar a player down was the thought of some first graders on Sunday, The defence was just outstanding with the first try coming way into the first half to Bugsy Gray who went from dummy half. A brilliant effort saw him named man of the match and win his 8th premiership for the Park. Led by Jason Hooper, our players were on fire , playing against the hardest competition. Having two losses and a win this season,our record against Gerringong, was not on our side,but after the way the major semi on the Gongs home soil was won by us, a sniff of victory was all we needed. The game went down to the wire and at the 79 minute mark it was 16 to 10. Have we won,?I looked at the clock , teary eyed with 27 seconds to go and watched what I thought was a victory to us. Just when I thought we were safe, Gerringong crossed the line to give them a two point defecit. Hearts stopped pounding as we watched the goal kick. The traditional bangiing on the fence from the youngsters rang in our ears. The ball floated through the air and it was as if there was a wall stopping it from going through the middle of the goal posts and instead connecting with the post and being waved away. ( Could that have been a guardian angel? __}
The relief on our boys faces and jubilation of success was celebrated well into the evening by hundreds of supporters.
Thank you Jason and Shane for your coaching this season Simply perfect
We would really love to acknowledge all of our volunteers on Sunday . You always rally to assist and we so appreciate the hard work of everyone.
We are the Champions of 2012.....
Congrats also to our favourite Son Gummy Glenn Roberts on your success with Kiama Reserves and also on your man of the match ,
Nowra ladies tag. What a match !!!! Never give up and believe. Wow wow wow well done !!!
-----------------------------------------------------------------------------------------------------
More Congrats to Dylan Lucas who was also named in the NSW rugby union side .If you did not see it, google Lake times There is a great write up.
We were beaten by Gerringong with the Club championships by a solitary point..
___________________________________________
Our teams all had success on the weekend ,with our under 18s achieving MINOR PREMIERSHIP status. AWESOME
Firsts,Reserves and ladies tag all won and progress to Major and Minor semis
Qualifying semi-finals at Centenary Field.
FIRST GRADE
Albion Park-Oak Flats Eagles 58 (Sean. Jenkins 3, Matt. Stone 2, Chris. Daniels, Gary. Breakspear, Matt. Carroll, Matt. Jarrett, Jason. Hooper tries Matt. Carroll 9 goals) d Kiama Knights 4 (J. Rheinburger try).
WOMEN'S LEAGUE TAG
Albion Park-Oak Flats Eagles 14 (Jordan. Field 2, Kara -Lee. Nolan tries K. Nolan goal) d Nowra-Bomaderry Jets 8 (S. Silk, B. Chittleborough tries)

Elimination semi finals at Warilla

RESERVE GRADE
Albion Park-Oak Flats Eagles 24 (Jake. Alves, Peter. Hodges, Dean. Rawson, Jack. Middleton, Luke. McKay tries Daniel. Gorrell 2 goals) d Jamberoo Superoos 22 (B. Jones, D. Kent, A. Simpson, C. Woods tries S. Adams 3 goals).
Our 1920s evening to celebrate 90 years of Albion Park Oak Flats Rugby League Football club was a fun one.
Please see the attachment at bottom left of this page to order your commemorative wine.. DO NOT MISS THIS.. It is lovely wine and especially bottled.. It looks great with the logo attached.. ( if you had trouble oening ,it should now work) so cheap @ $12.90
We had a great number of people who were in some amazing costumes, roaring twenties,gangsters, burlesque and the like. Many pics on facebook which is accessable from the link on rhs of this page..
Thanks so much to Melissa Gray for organising and setting up the evening. The place looked just wonderful,food was great and plentiful and entertainment excellent. The 1920s music was a great touch.Thank you to Destination Dancefloor for providing it to us . You are great sposnors of the club.. Brilliant job well done..Thank you to Mels helpers including some of our players partners GREAT TO SEE and sooooooo appreciated by our committee.....
The guest speakers through the decades of league were both interesting and full of knowledge.Thanks to all of you who braved the stage.
The night was topped off with the brilliant voice of Anthony Foye ( who just happens to be the editors lil Bro) heading up Paul, Saul and Mick in the band Boyznberry.
The band very cleverly linked EVERY song to a significant event through the clubs 90 years. They also all dressed the part so well done and thankYou
Thanks to Strainy as well.......
Something as important as our 90th year in the league could have been acknowledged by a lot more players and people,however all the important people WERE THERE !!!! People go to effort and spend countless hours in preparation,all in their own time !!!!! just sayin.....
A huge congratulations to SPUD ( Derek) Gray on playing his 200th game for the mighty Eagles. Spud has been playing in the maroon and white since he was 4 years old. He has been a representative and team player,supports all of our functions and lends a hand where he can.
Spud was presented with a momento ( the ball he played the 200th game with) signed by team mates and was honoured to receive it from Life member and a 400 game holder Sam Downes.. Well done to you Derek..
Another 200 is still in you we know!!!.. Maybe your lil one could wheel you out to the field by then,instead..
CONGRATS from all of us at the club..
More news on Dylan Lucas. Dylan as you all know has just played in the New South Wales team to play in the Australian School Boys Titles in Mackay QLD . The boys beat Northern Territory and lost against the Invitational QLD side. Too many penalties ket them out of the game.. but I will not rubbish refs on the website .. ( you can work that out for yourself)
We are all so ecstatic for Dylan who has just turned 12 .Congrats and best wishes..We do not want you to grow up too quickly ,but cannot wait to see you playing STATE OF ORIGIN and of course for us...one day in the future.
WE are very proud of Bugsy ( DEAN GRAY ) on making the Country Bulls rep team... Awesome news and WELL DESERVED....
___________________________________________________________________________________________
further?
It was great to see all players in Pink socks to support the McGrath Foundation.
Keep trying girls,You will get Kiama next time. A nail biting game from our 18s who never gave up in a 22 to 20 down to the wire game. The reserves relieved the pressure in a 70 nil inialation of Milton Ulladulla A try fest with Luke McKay scoring 4,Coach Aaron Lucas with 3 and several others placing the ball down to see the score soar.
First grade decided to play from behind and had Milton believeing they may have had their first win in First grade.... It got to 20 all before a change in the wind saw us take the game 28 to 20.
Gerringong next week,means revenge from round 1...
Get to training and work hard.
Please also remember at all times that our club is governed by the same RSA ** RESPONSIBLE SERVICE OF ALCOHOL **rules and laws as Pubs and Clubs. The only difference is that our club is run by VOLUNTEERS.. It would be great to see some players put themself through the course and get a better understanding ...You could then support the club that supports you so well....by working the bar..
ALBION PARK OAK FLATS
RUGBY LEAGUE FOOTBALL CLUB
The Biggest afternoon tea in support of Cancer Council was a lovely afternoon. To all who attended,baked,donated and drank tea,,,,You are wonderful..........................Please make a donation if you have not already..Attendees and others have made our tally amazing to the tune of $675.
The 80s night was a fun event,with all in attendance making a huge effort to dress up. Thank You Aaron Lucas for your organisation...
See the photos and comments on Facebook (link on right)
A big welcome and THANK YOU to Destination Dancefloor who made the night a great one with their 80s music and lightshow. The DJ company are our newest sponsors and provided their services free of charge...