Latest News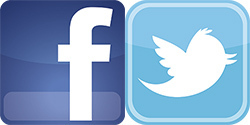 http://www.facebook.com/#!/DandenongStingrays
https://twitter.com/DandyStingrays


The Dandenong Stingrays' is a leading Club within the AFL Victoria TAC Cup Under 18 Competition, that prides ourselves on achieving excellence in every aspect of our Club both in our football programs and our social responsibilities. Although the Stingrays have had nearly 100 players on AFL lists since inception, the days of only having to pick kids out of local football and present them to the AFL recruiters are long gone.

The charter and responsibility of the Stingrays extends way beyond the boundaries of the football ground and now encompasses drug and alcohol awareness, driver education, racism in society and sport, time management skills, diet and nutrition programs and social and domestic violence programs. 100% of our TAC Cup list takes part in these off field educational programs, nearly 100 players each year.
Stingrays News - 2014 Preseason Edition 2
Melbourne Football Club Christmas Party
AFL for Girls - Frankston & District Junior Football League
Coaching Re-Accreditation Form
Game Development Officers (Casual)
AFL South East Support Northern Territory Visit
Talent On Show During The South East Multicultural Cup
Crib Point Youth Girls Set To Join AFL
2014 Registration Forms
Looking to apply for the 2014 Dandenong Stingrays Squad? Download all the forms here....
2014 Coaching Courses - Reminder to Clubs
Craig Black Returns To The Dandenong Stingrays As Coach
Fitness and Conditioning Staff Wanted
The Book - Dandenong Stingrays 2013 Season, Kim O'Sullivan
Purchase the season that was 2013 in writing and pictures here....
Senior/Youth Coaching Course - 1st Dec, Oakleigh
Don't be a mad man on Mad Monday! Celebrate safely!
South East Coaching Night of Nights
Grand Final Team vs. Eastern Ranges - Sunday 22 September
The Dandenong Stingrays Will Square Off With The Eastern Ranges For TAC Cup Premiership Glory
TAC Cup Grand Final Week Newsletter
TAC Cup Grand Final Information
After the Preliminary Final action was completed this weekend, a replay of the Qualifying Final will see the Eastern Ranges and Dandenong Stingrays go head to head in the Grand Final to decide the 2013 TAC Cup Premier.

Grand Final - Etihad Stadium, 10.30am
Eastern Ranges vs. Dandeong Stingrays
Entry Prices: Adults - $20, Concession: $15, Kids 12 & Under: Free.
The TAC Cup Grand Final is the Curtain Raiser game to the Peter Jackson VFL Grand Final between Geelong and the Box Hill Hawks
Preliminary Final Match Report - Stingrays Into TAC Cup Grand Final
Preliminary Final vs. Calder Cannons - Saturday 14 September
2013 Morrish Medal Votes - Stingrays Players
Jones and Lamb Share Stingrays Lead In TAC Cup Morrish Medal
Two Stingrays Names In TAC Cup Team Of The Year
Stingrays Ready For Run Into TAC Cup Preliminary Final
Qualifying Final Photo Gallery
Qualifying Final Match Report - Stingrays Start Finals Campaign With A Big Scalp
Qualifying Final 2 vs. Eastern Ranges - Saturday 31 August
Round 17 Match Report - Falcons Defeat Stingrays In Last Round
Round 17 vs. Geelong Falcons - Saturday 24 August
Round 16 Match Report - One Step Closer To Top 4 Finish
Round 16 vs. Gippsland Power - Saturday 17 August
Round 15 Match Report - Stingrays Close In On Top Four
Acute Sporting Injuries - Notes
Round 15 vs. North Ballarat Rebels - Saturday 3 August
Round 14 Match Report - Stingrays Become Dragon Slayers