News & Info
2015 Annual General Meeting
**Important Notice**
As per notice of the 22nd September 2015, the AGM of our club will be held on Wednesday 14th October 2015 at Jack Nash Community hall commencing 7:30pm sharp.
We are calling for nominations for the 2016 committee. All positions will be vacated & voted in at the AGM
Please email machknights@hotmail.com for a nomination form.
Only 2015 financial & life members can vote.
See you all there!
Regards
Richard Rye
Secretary
---
Final Series
CONGRATULATIONS TO THE TEAMS THAT HAVE MADE IT TO THE FINALS
11A's
13B - Minor Premiers
16B's
We wish these teams that are playing over the next few weeks the best of luck and would to see as many MACH Knight supporters as possible to cheer them along. Listed below are the playing date/times/venues:
Sat 15th August - 16B
The Oaks @ 1.40pm
Sun 16th August - 11A
Mossvale @ 11.30am
Sat 22nd Ausust - 13B
Picton @ 8.30
---
Upcoming Events for 2015
MACH KNIGHTS 2015 season. Please find listed below dates to be booked into your calender:
ONLINE REGISTRATION IS NOW CLOSED FOR 2015!
2015 PRESENTATION DAY
Sunday 1st November @ West Leagues Club
---
Playing Times & Ground locations
Please click on the above Fixtures/Results

tab to see what time your team is playing.
Ground Locations can be found under the Ground Locations

Tab
---
NRL GAMES PASSESS - 2015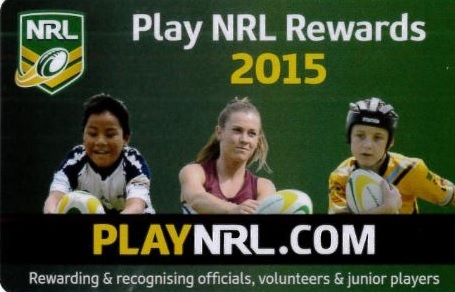 NRL Passes are being done a little differently this year. NO CARDS WILL BE HANDED OUT.
Once you have completed your registration you should receive an email within a few days for your login details.
In order to redeem your free tickets you will need to go to WWW.PLAYNRLREWARDS.COM where you will be able to login using your username and password and receive 1 FREE General Admission ticket to a Game of your choice in each and every round of 2015 NRL Telstra Premiership (Conditions Apply).
**Please note it is very important that you have a valid email address when you registered so that your ticket can be redeemed.
If you would like to confirm the email address you provided please contact machnights@hotmail.com.
If you have your log in details but are having difficulty obtaining your tickets please contact PlayNrl via the contact us form on the Play NRL Rewards Website.
---
Working With Children Check
All volunteers are required to carry out a working with children check, as a volunteer this is free.
Click on the following link, fill out the form and take to the RMS, The RMS will issue with a number that will need to be handed to the club. As a volunteer there is no cost for this.
https://wwccheck.ccyp.nsw.gov.au/Applicants/Application#
---
Coaches 2015
Under 6's - Mitchell Delamotte
Under 7's - Scott Cawley
Under 8's - David Joliffe
Under 9's - Scott Cawley, Richard Rye
Under 10's - Shane Brooker
Under 11's - Jason Gill
Under 12's - John Troy
Under 13's Rob Howard
Under 14's - Brent Lewis
Under 16's - Paul Fleming
---
2015 Courses - Coaching / FAO / League Safe

Coaching/FAO/LeagueSafe courses are now available to register for 2015 at
PlayNRL.com : http://www.playnrl.com/get-involved/upcoming-courses-2/
FAO & LeagueSafe Courses can be found under Sports Trainer courses.
---
2015 Committee
Congratulations to the following committee members for 2015:
President: Chris Brooks: 0433 995 631
Secretary: Richard Rye: 0433 539 736
Assistant Secretary: Clare Simpson 0417 687 587
Treasurer: Kylie Gleza: 0438 021 119
Snr Vice President: Steve Butler
Jnr Vice President: Paul Flemimg
Registrar: Sally Rye - 0433 539 736
Canteen Co-ordintor: Sharon Hunt
Coaching Coordinator: Rick Rye
Ground Manager: TBA
FAO: TBA
---
2014 Grand Final Results
Congratulations to our

11 Reds

for winning their Grand Final.
WELL DONE BOYS and Coaching Staff fantastic result!!
Also congratulations to

Under 12's

who made the Grand Final. Great acheivement. You all should be very proud!!
__________________________________________________________________
Sponsorship
We are looking for sponsorship for the 2015 season, if you are interested or know anyone that may be interested please email macknights@hotmail.com or call Sally on 0433 539 736
---
MACH KNIGHTS CLOTHING POOL

M.A.C.H Knights J.R.L.F.C are starting up a clothing pool.
Instead of throwing away your child/rens footy gear, donate them to the club for re-sale at a family friendly price.
While we raise vital funds for the club — you save money on all of your future footy purchases. Please donate clean footy boots, head gear & chest gear.
Items will be for sale at the ground on registration days, training nights & home games.
---
No Smoking in Spectator Areas @ Public Sports Grounds
Section 6A of the Smoke-free Environment Act 2000 makes a number of outdoor public places smoke-free.
From 7 January 2013, smoking is banned in spectator areas at public sports grounds and other recreational areas in NSW. However, smoking will only be banned when an organised sporting event is being held.
Major sporting facilities are included under the definition of a public sports ground and will be required to comply with the new law. Other outdoor sporting facilities, such as Local Council playing fields, are also covered by the new law.
Sponsors
We are looking for sponsors for the 2013/2014 seasons. Great packages available please call Rick on 0430 591 278.