News & Info
Group 6 U13, U14 & U15 Development
Here is the list of all the players who made it into the 2017 training squads.

Training will start on the 21st November at lower kirkham fields, Elderslie. Please arrive at 6:15pm and wear your club training gear.

We are proud of everyone who tried out and encourage everyone to try again next year if you were unsuccessful this time
Full List Below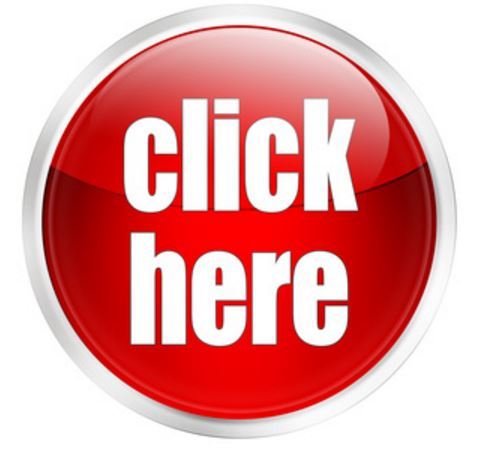 ---
From Group 6:
Please note the for the U13Dev, U14 & U15 Rep Squads will be at Kirkham oval on Thursday the 27th of October 2016.
The Following players have nominated to trial.
U13 to be there at 4.30pm
U14 to be there at 5.30pm
U15 to be there at 6.50pm
** Players are responsible for their own strapping.
Full List Below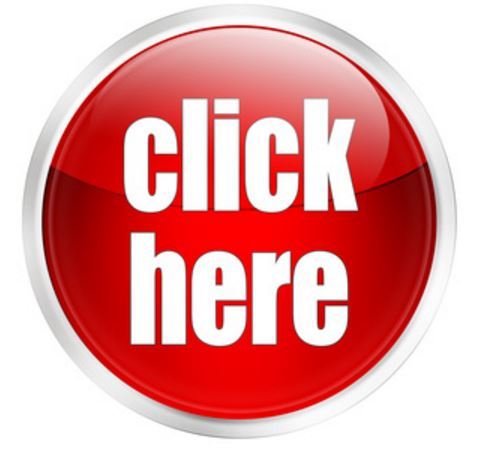 ---
Group 6 U16's Redback's Trials
A note from Group 6
There will be U16's Redback's Trials for Group 6 Players
Monday 17th October 5:30pm & 7pm, Kirkham Park
Group 6 Players turning 17's that trial may also be selected into the Western Suburbs Magpies U17's Development Program.
Please pass this information to any Group 6 Player interested in trialling, please note the nomination forms needs to be returned before 5pm Friday 7th October.
U16's Nominations

---
2016 AGM
2016 AGM / General Meeting -
Wednesday 21 September -7pm Sharp
Please join us at :- Unit 1, 36 Bluett Drive, Smeaton Grange
2016 Presentation
MT ANNAN / CURRANS HILL KNIGHTS 2016 PRESENTATION
SUNDAY 6 NOVEMBER 2016 - 10AM / 12:30PM
AT WEST LEAGUES CLUB , LEUMEAH

---
2016 SEASON ENDS
We have now officially come to the end of the 2016 season.
Congratulations again to our Minor Premiers U14B's and U16B's, our Grand Finalists U14B's and U12T1 and 2016 Grand Final Winners U14B.
Well done to all our Mini, Mod and International players we hope you all enjoyed your football season and we look forward to seeing you back in 2016.
Thank you to our Coaches, Managers and Coaching staff for taking the time out week in week out to train your teams your efforts are appreciated.
Thank you to the army of volunteers and active committee members that have helped week in week out. We have had allot of fun and are very grateful !!!
Lastly thanks to the players and their families that make MACH Knights the awesome football club it is, and we look forward to welcoming you all back in 2017..
REGISTRATIONS OPEN JANUARY 2017
Have a great off season !!!
---
2016 GRAND FINAL WINNERS
GRAND FINAL WINNERS !!!!
Congratulation to the U14B MACH/OAKS boys that have won the 2016 U14B Grand Final 18-6.
Thank you to all the Knights and Oaks players and their families for a wonderful partnership in 2016.
I know I speak on behalf of both committees when I say it has been a successful year and a great joint venture for both clubs.
---
2016 Group 6 Players Awards
CONGRATUALTIONS
We would like to congratulate the following players :
JACOB PATTERSON - UNDER 16B GROUP 6 PLAYER OF THE YEAR
JACK SIMPSON - U13 REPRESENTATIVE PLAYER ENCOURAGEMENT AWARD 2016
---
PRELIM FINAL
REV. C
Hi Everyone Please find attached Roster so far for this weekend.
We would still love to see more volunteers out their if possible please just text me on 0417687587 with a time and I will add you.

If you have let me know your available and I have missed you sorry please just remind me and I will add you and if you are on the list but can no longer make it please let me know.

We have 6 Knights teams playing this weekend at Dudley Chesham oval, The Oaks so even if you can't help please come out and support these teams :-

Saturday -
U13 A - 9:30am
U16BT1 - 1:40pm
Sunday
9:00 - U10 Red T1
9:50 - U10 Blue T2
12:20 - U11AT2
2:50 - U12T1

GOOD LUCK TO ALL TEAMS PLAYING THIS WEEKEND
---
MAJOR SEMI FINAL
Major Semi Final - Mittagong Sports Ground.
SATURDAY
14BT1 - 11:30 -MACH/OAKS v Moss Vale
16BT1 - 2:40 - MACH KNIGHTS v Narellan Blue
SUNDAY
11AT2 - 12:20 - MACH KNIGHTS v MITTAGONG
12T1 - 2:50 - MT ANNAN - CAMDEN RED
Get down and support your teams as they head into the Semi Finals.
GO MACH KNIGHTS
---
WEEK 1 FINAL SERIES
Please join us this weekend to cheer along our first lot of teams heading into the Finals -
Saturday 13 August
Ground - Appin
13A - Knights v Picton @ 9:30
Sunday 14 August
Ground Appin
10BT2 - Mt Annan Blue v The Oaks @ 9:00
10BT1 - Mt Annan Red v Bowral @ 9:50
Please join me in wishing these 3 teams the best of luck this weekend.
General Meeting
General Meeting WEDNESDAY 3 AUGUST @ 7:30PM
Home Shed - Jack Nash Resreve
Round 11 Draw.REV C
Draw amendment - Rev B

Hi everyone please see attached Rev.B draw for this weekend 2July, Round 11.
All teams at home with the exception of our 13B team who are playing at Narellan.
We are currently working with the photographer to confirm photo times and will advise asap.
Canteen/BBQ
10A - AM
9Mod - PM
Round 10 Draw
This weekend we see teams across 4 Grounds. Please make sure to check with your manager and confirm game details.
Good Luck to all our teams !!!
Note for teams playing at Camden this weekend -
Please note that games at Kirkham after the CRL Championship Final may be delayed slightly, depending how the senior game runs, as there is time off for injury.
There will be two prices for gate entry, junior games will be $2 still but for the Championship a $5 gate fee will be charge, so please make sure your team tells the gate people they are there for the Junior games.
Round 8 - 4 June rev.B
Please see attached Draw for this week. All teams at home except the U16B's who are playing at Thirlmere.
U14's update - Group 6 have advised that they have gone back to the A&B comp for another week to allow them to look at the results. Group 6 will then review the U14 competition again.
Please check for changes to the draw throughout the week.
Set Up - 12:00 - U16 (Cathy)
12:00 - Pack Up - U10 Blue & Red (Dianne & Lara)
As with all home games we are looking for volunteers , Scoring, Time Keeping, Ground Managers, Sports Trainers if you would like to assist even for 1/2 an hour please send me a message and we will add you to the roster.
Round 7 - Group 6 Draw Rev.B
PLEASE SEE ATTACHED ROUND 7 DRAW REV.B
DON'T FORGET TO KEEP CHECKING FOR ANY CHANGES UP UNTIL FRIDAY EVENING
Council Update
Update from Council regarding light issue at Jack Nash -
20 May 2016
I would like to advise that council have been in touch with committee again regarding the on-going light issue. They have advised that the problem is bigger than they first anticipated and they are working on getting it rectified as soon as possible.
Thank you for your patience.
General Meeting - Wed 11 May - 7pm
Hall - At Jack Nash (next to tennis courts)
Coaches, managers, volunteers and parents .. Everyone is welcome to join us for our general meeting. Come catch up on the season so far and find out what's coming up in 2016 !!
If there is anything particular you would like discussed please send me an email and we will add it to the agenda.
Please remember this is YOUR club and this is where you can have your say in the way things happen.
If you are interested in voting at our AGM at the end of the year you need to attend the general meeting and sign up as a finical member (cost of $2) before June 30.
ROUND 4. Rev B
Season Commencing
Reminder
As we are now about to enter round 1 of the 2016 season ground entry fee's will apply.
$2.00 per adult/senior per week (children free)
Please remember if you are visiting multiple grounds to keep your ticket for use at the following ground.
Mt Annan / Currans Hill and Appin Grounds
$2 per player is to be paid to manager prior to kick off
Congratulations to the following MACH Knights Players for making:
2016 Group 6 Under 13 Development Squad
Ethan Berrell
Jack Simpson
Jake Maloney
Khaled Ghamrawi
Liam Yabsley
---
Grand Finals
CONGRATULATIONS TO THE FOLLOWING TEAMS THAT WON THEIR GRAND FINALS!!
11A's
13B - Minor Premiers
WE are extremely proud of all our teams this. Top job to our 11a and 13b for winning their grand finals!.
---
Playing Times & Ground locations
Please click on the above Fixtures/Results

tab to see what time your team is playing.
Ground Locations can be found under the Ground Locations

Tab
---
Working With Children Check
All volunteers are required to carry out a working with children check, as a volunteer this is free.
Click on the following link, fill out the form and take to the RMS, The RMS will issue with a number that will need to be handed to the club. As a volunteer there is no cost for this.
https://wwccheck.ccyp.nsw.gov.au/Applicants/Application#
---
No Smoking in Spectator Areas @ Public Sports Grounds
Section 6A of the Smoke-free Environment Act 2000 makes a number of outdoor public places smoke-free.
From 7 January 2013, smoking is banned in spectator areas at public sports grounds and other recreational areas in NSW. However, smoking will only be banned when an organised sporting event is being held.
Major sporting facilities are included under the definition of a public sports ground and will be required to comply with the new law. Other outdoor sporting facilities, such as Local Council playing fields, are also covered by the new law.