Home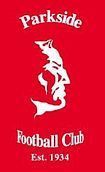 A Pre-season Program for the upcoming Season has been put together by the coaches outlining an emphasis to work on our Fitness, ball skills, and game plan structures that will prepare the Parkside Football Club for a successful 2014 season.
Important Dates:
Pre-season 2013
Pre-season training prior to Christmas will be on Tuesdays & Thursdays Starting on the 12th of November Till the 12th December 2013 at Pitcher Park Alphington commencing each night at 6pm.
Pre – season 2014
Pre-season will re-start again in 2014 after the Christmas break on Tuesdays & Thursdays starting from the 21st January 2014 at Pitcher Park Alphington.
Camp/Team Bonding weekend 15th -16th February 2014.
Locations for training will change around the course of pre-season to reflect the pre-season Program.
Practice Matches: 15th – 22nd -29th March 2014.
Any players interested in joining Parkside Football Club in season 2014 can contact:
President: Jayden Wendt: 0425-781-160
Reserves Coach: Cal Curtis on: 0400-183-279
Senior Coach: George Lattouf on: 0448-998-451