Home Page
Welcome to
South Belgrave Football Club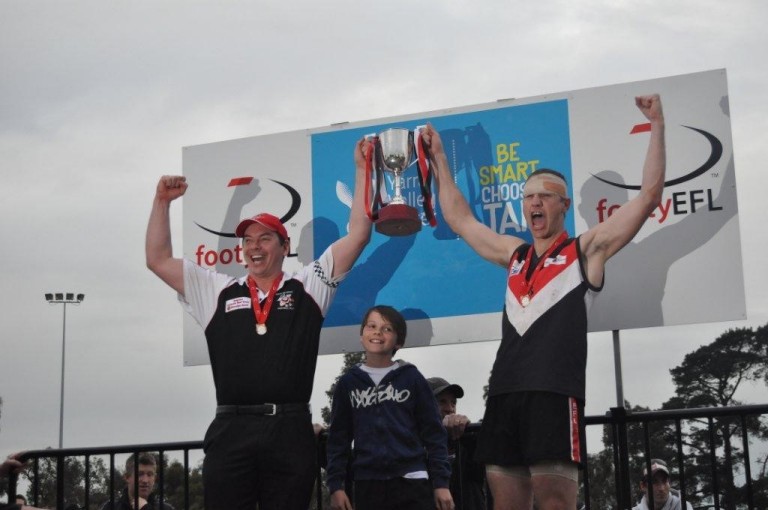 EFL Division 4 Premiers in 2013
Pre-season has started, Monday and Wednesday nights at 6pm - meet at the clubrooms.
Bring runners, catch up with team mates, meet new players, bring a friend, get fit, feel the leather again and let's prepare for 2014.
Last session for 2013 will be 18th December - something planned to celebrate Christmas, 2013 successes and prepare for the new year.
Make sure you're a part of it.
United We Stand