10:03AM, Tue 2 October 2007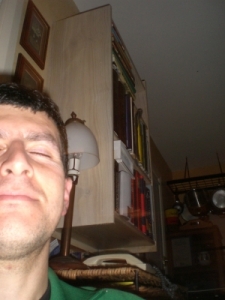 Well, I may have said it before - but there's nothing like having a goal to get your body moving. The upcoming AMG has provided me with a platform that has included joining a gym, playing a few SP scratch matches and even pumping up the bike tyres which was a great workout at the time.
HOWEVER - I have been pleasantly surprised by our team and our willingness to run to the point of vomiting in order to look eachother in the eye at timeouts. Its a very different feeling to when i was a young buck in which you could play back to back to back games without blowing out the proverbial candle.
As much as I hate to admit it, the move to the Masters scene indeed tells the story - I am old. But that's cool; so is everyone else playing!
Bring it on - its been great fun hanging out with the Spacers, even with all that yapping!
Comments
View all
Report