12:12PM, Sun 16 December 2007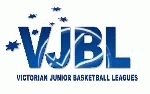 On Friday, 14 December, the 12.1 boys narrowly missed qualifying for VC when they went down to Eltham in a thrilling game.
Despite trailing by 4 at the main break, the Venom came out firing and smothered the Wildcats and restricted their scoring opportunities. Clearly rattled, Eltham repeatedly turned the ball over that sparked the Venom's fast break scoring opportunities. However the Venom were unable to captialise on their scoring opportunities and with just 40 seconds remaining the scores were tied.
Eltham managed to score with 12 seconds left to go up by 2. The Venom fought back but miseed their chance. The Wilcats with the inbound pass with 2.2 seconds on the clock committed a violation that handed the Venom another chance at tying or scoring the game winner. However the clock ran down to one tenth of a second when it should never have started in the first instance. Despite the matter being raised to the attention of both referees, they refused to listen to the Venom coach, and refused to reinstate the lost time. Eltham were extermely to lucky to get away with the win when they were clearly outplayed in the second half.
Despite the devastating loss, everyone is proud of how the Venom boys played. If they can continue playing with the intensity displayed in that game and continue their rapid improvemnt, then the sky is the limts.
Comments
View all
Report