12:37PM, Tue 10 June 2008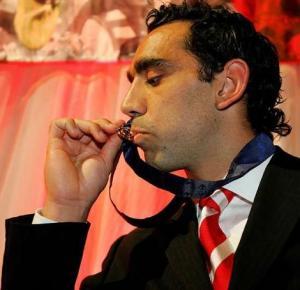 Ease up you lot! Adam Goodes was found guilty of his head-high bump on West Coast's Adam Selwood and was suspended for one match. The fact that the points system allows him to take an early plea and use his good record for a reduction is not his fault.
Goodes will be allowed to play this week because of the system. He didn't invent it, he doesn't make the rules and he doesn't sit on the match-review panel. He copped a suspension and the system allowed it to be reduced. Full stop!
Don't blame Goodes. He's not in charge of the system and he was, despite numerous boofheads stating otherwise, FOUND GUILTY!
The Yapper has spoken!
Comments
View all
Report