12:18AM, Wed 11 June 2008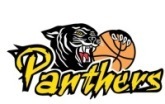 Over the Queens birthday long weekend the under12 Doncaster Panthers boys were in action at MSAC competing in the 2008 National Junior Classic. The tournament got underway on a cold Saturday morning, nice and early at 8.30AM against the much fancied Melbourne Tigers. The boys were pumped and played some good controlled basketball. The match see-sawed, but it was a 4 minute lapse of concentration which saw the Tigers open up a 11 point lead with 2 mins to go. But to the boys credit they fired up and reduced the margin to 3 points losing 29-32. If there had of been 1 more minute the boys would have run over the top of them. But nevertheless it was a good solid start to the tournament.
Game 2 the boys were up against Southern Tigers from South Australia. Everyone contributed this match, Thomas continued to show his rise of confidence as he put in another great performance. The boys ran the match out winners 71-38.
Game 3 Saturday night and the boys were up against Sutherland Sharks from Sydney. The boys jumped to a great start leading 20-8, but it was evident the boys were tired from a long day and couldnt quite get the momentum going to run away with a big result. But to the boys credit they kept fighting and held strong for a 48-34 win.
2 wins and 1 loss on Saturday saw the boys finsih 2nd in our pool behind Melbourne, which meant we played Knox Sunday morning at 10.50AM in the Quarter Final to advance to the Semis. At this stage of the tournament you have to keep winning as all finals are elimination. In a tight contest which saw our boys leading by as much as 5 in the 2nd quarter, it was another lapse the same as we did against Melbourne which saw Knox blow a 17-17 half time score to a 21-37 scoreline with a couple of minutes to play. Once again our boys never gave up and fought back strong to go down 29-39, but it was another case of too little too late. But either way with these 2 close losses to Melbourne and Knox(who eventually played off in the Gold medal match) it shows that we are good enough to match it with these so called top teams and if we play 4 quarters the boys are confident and they have belief they can beat anyone.
I wouldn't like to be playing us come finals time!
There was 2 more matches for the tournament as every team was given 6 matches no matter what to work out final placings. Later that Sunday we played Hills Hornets from Sydney. And it was evident in the way the boys started they still thaught they were at McDonalds and the tournament was over trailing 3-16 at QTR time. A little reminder after quarter time that the tournament wasn't over was enough to spark the boys and they lifted to outscore Hills 21-8 in the 2nd QTR to draw scores even 24-24 at the half. The boys ran this game out winning 44-36.
Monday morning and our last match was against rivals Blackburn . In what was a good tight game for all of it, nothing could separate the teams other than the ball would just not drop for us in the 2nd half whereas Blackburns did. The boys went down 37-24. The boys finsihing 6th out of 16 teams.
The boys had a great weekend, alot of Fun and laughs while playing some good basketball against Australia's best. It was a great experience for them all, and the boys learnt alot coming out a better side.
Comments
View all
Report