11:24PM, Sun 29 June 2008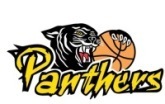 Rd 12 and we were off to Play Eltham on the road. The court we were to play on had a smashed backboard up one end due to someone dunking it a couple of hours earlier. So as we rolled in they were cleaning up the glass and nailing in the temporary wooden backboard which didnt have any lines.
As for the game we kicked against the wind for the 1st 2 quarters. Everyone played tough defense as was our focus coming into this game but we lacked a bit of intensity and polish on alot of good shots we set up to be up by 8 at half time. 3rd quarter the boys switched on the intensity button and Eltham struggled to get the ball up the court, with all 5 players on the court playing with awareness and pouncing on lose balls and half chances. This high intensity defense was backed up with great team work as the boys looked for the person in the best position for the layup/shot and in one quarter took an 8 point half time lead to a 23 point 3 quarter time lead.
The offense we have been working on started to come together which is a great sign, and with some more work isn't far away from being a big weapon for us.
End result: Doncaster 49 def Eltham 23
What made this result so remarkable was that we played the whole game with 5 players to Elthams full bench, Due to players being on holidays and injuries. So hats off to the boys, a gutsy effort.
Comments
View all
Report