11:04AM, Thu 16 October 2008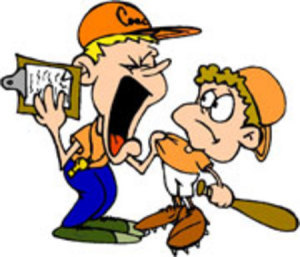 Ugly parents at sporting events have been a problem forever and a day. When playing as a junior, I remember parents screaming out to their kid from the side lines, "If you don't get a kick, little Johnny, you won't be riding your bike for a week."
At the time I didn't think much about it but looking back on it now I can't help thinking what has happened in these kids life since? Did they pursue the game or did the constant pressure turn them away?
Obviously, I went on to play at the highest level for a long time and although I had enough talent and determination to do that, I also had very supportive parents who would never berate me or give me a thousand pieces of advice about what I should be doing on the ground.
They were happy that I was happy playing a game I enjoyed. So why do parents get so involved and frustrated with their kids performance? In my opinion these are a few reasons why;
1. They were sports people who didn't fulfill their dreams and are now playing their dreams out through their kids.
2. They see their kids as an extension of them and don't want to be embarrassed by their kids' performance.
3. They are attention seekers who want people to hear them.
4. They are over-protective parents who yell at opposition players and umpires as they think their kid can do no wrong.
It is really sad that some parents can be so self-centred and disrepectful, especially to the people they are supposed to love the most. These people know that they are doing this, and know it's wrong, but unfortunately are not honest and strong enough to admit it.
So to all the ugly parents out there (YOU KNOW WHO YOU ARE) stop thinking about yourself and pay your kids and the people around you some RESPECT.
Comments
View all
Report