12:49PM, Fri 14 November 2008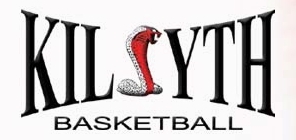 Australia's leading online community sports network, SportingPulse, will partner Kilsyth Basketball over the next three years as the association's Official Technology Partner.

Kilsyth Basketball is the largest basketball association in Australia with around 1,000 teams competing every week. Competitions include juniors through clubs, schools and representative teams, and for adults in men's, women's, mixed and veterans.

SportingPulse will provide Kilsyth Basketball with the Fiba Organizer suite of software products to manage their organisation and competitions, publish websites and communicate with players and supporters.

SportingPulse communications manager Justin Nelson highlighted the development and ongoing success of Fiba Organizer and myFiba as key factors behind Kilsyth Basketball's rise back to the top of grassroots basketball.

"Kilsyth has been an active participant in ensuring grassroots basketball is administered professionally and that all members are provided with access to software, online results and new technology at no cost," said Nelson.

"In conjunction with Basketball Australia and its Basketball Network, the team at Kilsyth is leading the way. They are progressive and always looking for the best technology to produce positive outcomes for the sport. That's why they use SportingPulse and Fiba Organizer."

Kilsyth Basketball general manager Grant Wallace praised the work SportingPulse has been doing with community sport. "We are excited to continue our relationship with SportingPulse. They have worked with us side by side to develop technology solutions for the association since 2005," said Wallace.

"Basketball has become a leader in adopting the latest sporting technologies. We look forward to partnering SportingPulse and leading the sport with the implementation of new solutions.

"SportingPulse CEO Nick Maywald is a former Kilsyth Cobra's SEABL player. We are always keen to have past players back involved with the club. Nick has grown SportingPulse from a small technology company in 1998 to become a complete technology solution for grassroots sport," said Wallace.

Kilsyth Basketball will continue working closely with SportingPulse over the coming months to develop the latest design systems and technologies for community basketball including electronic courtside scoring.

To visit the Kilsyth Basketball website, click here.
Comments
View all
Report