07:16PM, Fri 28 November 2008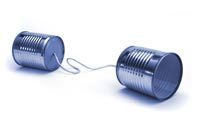 Bula from Barcelona. I am here to talk to the First MEMOS World Convention on ICT Solutions for National Olymopic Committees. It is very intimidating to talk to such an esteemed group of educated sports administrators but I am hoping to enjoy the journey.
I ran out of time on this one though so next time if there is one I hope to do so much better. I am very proud at what we have achieved and appreciate more and more the work and dedication of Edwina Ricci at sporting pulse who has put in so much time and effort to get this thing going.
It is simple and the WORKS!! We in Oceania are very lucky indeed.
The rest of the Conference was very interesting indeed as we were exposed to the work being done in sport by various groups around the world. We live in a rapidly changing environment that much is clear and the challenge for all of us is to try to keep up.
MEMOS is intending to establish a working social Network environment for its graduates. for those of you in My Sport, Facebook or whatever, you will be able to link of this to your own personal sites. But as an initiative I hope that it is supported and it is good to see that MEMOS is realising something that Sporting Pulse had tagged already some years ago. Once again the SP solution which provides a blog page for all its registered members have applied the concept of Social Networking in a very imaginative way by using the Web Sites to form specifc communities of bloggers as well.
One can only hope that this has been noted at the IOC level and appreciated fro what it is. Not a competitor of the IOC initiatives, but actually an IOC initiative in its own right.
Keep up the great work Sporting Pulse!!.

Comments
View all
Report