04:18PM, Tue 14 April 2009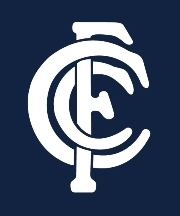 Ahh! Normality has returned to the football world. After being hounded by every Carlton supporter I know right throughout summer, continually hearing ..... THEY KNOW WE'RE COMING ...... the football gods smiled upon us last week when Essendon finally zipped the mouth of every Bluebagger shut.
Carlton losing was like Christmas in April. It was a gift. This week has been filled with silence. No more Carlton crap. No more bragging. Just sulking and misery. Perhaps the Blues aren't that good after all?
A memo to all AFL clubs ...... feel absolutely free to beat Carlton whenever you want. Life is far better with all of their supporters tucked firmly back under their rocks!
Comments
View all
Report