12:29PM, Mon 16 November 2009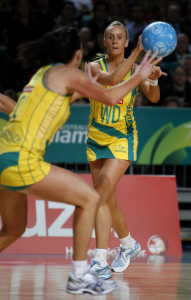 Hi guys,
Make sure you pick up your copy of New Idea and have your say on who will win the inaugural New Idea Australia's favourite Diamond award.
The magazine has nominated six Diamonds as finalists – and I am very proud and honoured to be one of them!
The winner of the New Idea Australia's Favourite Diamond award also receives a prize, thanks to Angus & Coote. One lucky voter will also win a prize from Angus & Coote.
Australia's favourite Diamond will be announced at the Australian Netball Awards on Saturday 28 November.
To vote just pick up a New Idea and follow the instructions.
Nominees for New Idea's favourite Diamond
Sharelle McMahon (ME!)
Natalie von Bertouch
Julie Corletto
Susan Fuhrmann
Susan Pratley
Renae Hallinan
Comments
View all
Report