03:42PM, Thu 13 May 2010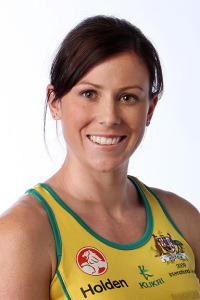 Hi everyone, sorry I have been so busy with work and Adelaide Thunderbirds committments - it's been ages since I updated my sports log. I was very excited to see the new netball TV commercial launched on Monday ... it's fantastic, I love it! It's called 'Ode to Netball' and if you haven't caught it on the tv yet, you can see it at Netball Australia's YouTube channel.
Don't forget you can watch this weekend's Round 9 ANZ Championship match against the Vixens on Channel 10, live at 2.30pm. It should be a great rematch of last year's Grand Final - and of course this time we'll be hoping to take home the points!
Don't forget the Holden Netball Test series either - our only match in Australia against the Silver Ferns will be in Adelaide on Sunday 29 August at the Adelaide Entertainment Centre and tickets are selling fast! Come along and support the Diamonds before we head off to the Commonwealth Games! Tickets are onsale via all Ticketek outlets and online at www.ticketek.com.
Comments
View all
Report