11:00PM, Wed 16 February 2011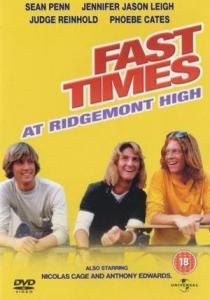 Well with 5 Vermont High school alumni in the fold plus Regs and Al the Shadowspulse used some old school tactics and some fast pace offence to run ruff shod over the vertically challenge opposition, called the Tropics.
With a seven man roster for the first time in about 2 seasons taking on a team of only 4 for the first few minutes we jazzed up the offence and got out on the break, not that it helped though as Ash tried everything possible except shooting, passing off 2 wide open layups then finally blowing a wide open layup when he finally had no choice other than to shoot it much to the amusement of Al and Reg watching from the sidelines.
However after their 5th and 6th player turned up it made it a bit more interesting especially when they made few flying banked layups and banking in threes!! Thank god for the backboard or they might not have scored. However it wasn't long before the Pulsers pulled out a nice margin, Ash now playing as a free safety broke up his 23rd consecutive fast break by the opposition and on offence Cade's offensive rebounds and Brent sweet jumpshot helped build a 20-11 lead. Baff incited some fouls from the opposition and with Brent and Cade on the bench for the last 3 minutes we actually scored twice more with Reg making the arsey Luke Walton jumper at the buzzer taking a commanding 24-11 into the break.
After the half Ash who was now in full agitate mode was firing up the opposition and in particular their only big guy. After 5 minutes of listening to Ash's chatter he cracked it and shoved him in the back and got himself in sin binned for 5 minutes, so it was some good work by Ash Rodman. By this stage the game was pretty much over and Baff as he did the previous week sealed the deal with 2 tippy toe rainbow three pointers from the corner that put us up by 20 points. It was great effort by Baff who had played 25 straight minutes to that point and had spent half the day chasing his two dogs all around Whittlesea. Shut the gate next time Baff!!
The game kind of fizzled out after that as we tried to run the break at every opportunity, Regs finished off proceedings exactly as he did the week before by nailing his 1st shot with 10 seconds remaining a sweet three. He couldn't make a shot all night but every shot he took was a good look and he actually helped build Cade's offensive rebounds stats. Everytime he missed Cade got the rebound and put it for 2 points. Regs seemed to be a magnet all night on the defensive boards he must have had 10 defensive rebounds on the night.
Not many highlights really, two shots at the end of each half as mentioned and Cade's offensive rebounds were awesome, Brent's jumpshot was a thing of beauty however his fingernail not so good. Reg did nothing and Ash turned around his ridiculous start to dominate. Al was his usual defensive self but managed to hit some sweet jumpshots as well.
we won 48-28 but should have been 49-28 as Regs got ripped on his last 3! Scoring went:
Al - 4pts (and 4 fouls again I didn't even realise)
Reg - 2pts
Regs - 3pts (2 on the sheet)
Ash - 5pts (couple of dodgy foulshots to ensure he didn't get subbed off)
Baff - 6pts (swish, swish but missed both his hard earned foulshots this week)
Cade - had 19 mostly on threes and offensive rebounds
Brent - had 10 all on sweet jumpshots
Comments
View all
Report