11:47PM, Wed 13 April 2011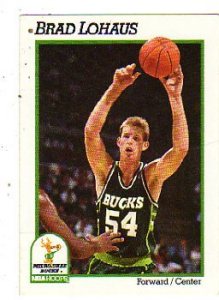 Well welcome back to another new season for the Shadowspulse. Yes we have antee'ed up and gone all in again. I think this is season 45 on the trot!! The old crew was back for the first game too, although we had a few injuries. Brents popped calf from the semi was still stuffed and Baff had a knee up the bum or a bum knee or something like that.
We only had 5 and Regs old man had to drive all the way out from South Morang to score after a hard days golfing. GREAT WORK! We were taking on the News Team who are a bunch of Section 2 or 3 standard players but with a Brad Lohaus 7'0" centre who is essentially the whole team. However in one of the most hysterical and egotistical moments on a basketball court I have ever seen or heard, on one offensive rebound over 2 players (he is about, no joke 8 inches taller than anyone else on the court) he screamed "too good!" as he laid it back in and the foul!! He can't even dunk!!! He's 7'0" and shoots outside jumpers all night cos he's too scared to go inside. Hahahahaha what an absolute nimrod. It made the game quite fun for 5 minutes too as we made a slight comeback as we had lacked a bit of spark all night, as usual. Considering it was the first game of the new season nothing surprising there and not the team to come up against first up too as they were super keen and running plays too??? What's with that?
Anyway we got pumped mainly cos they hit about 6 or 7 wide open threes by their spastics and we played into their hands giving away the ball time and time again. We actually scored pretty easily when we needed too, we just kept turning the ball over too much, mainly due to their lack of defence more than anything, instead of taking the easy option which we were given time and time again, we over passed and basically threw it or fumbled it straight to the opposition. They should have been leading by about 20!! but they don't have the talent to score on a fastbreak if we were playing the Hawks we would have been down 5-50.
Was a nothing game and we knew it!! Going down 30-48 but it was good to have a little fight back in the 2nd half where we destroyed them for about 5 minutes before they hit a few more arsey threes! The man worked well for a bit too again!!
Regs got his eye in straight away knocking out 2 threes before realising we were using his ball and then he went cold again. Good to have you back Regs. He finished with 6 pts
Al didn't trouble the scorers in fact I think he only took about one shot for the night.
Cade had about 10 or 12!! Was 11.
Reg had 10.
and Ash had at least 2 and possibly 4!! Was 3!!!
Guess what another bye next week!! Gee we just needed a break!!!
Comments
View all
Report