04:53AM, Tue 21 August 2007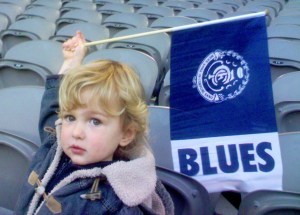 So, this is the place where I'll talk sport and SportingPulse.
In terms of sport, its on my TV as default. I can watch and barrack for anything and find myself watching late night darts and poker as I type away on the next SP development. Which beckons the long asked and never answered question....what defines a sport?
The answer for me has something to do with NOT dancing and NOT walking and generally speaking, if a sport is based on opinion, then I find it hard to define as truly sport.
The best example i can give is the difference between dressage and horse racing - if its the Melbourne Cup and we can tell who is the fastest over 2 miles, sport. If the horse if walking sideways and has a platted mane - NOT SPORT.
In terms of SportingPulse, it has been a fantastic 7 years so far - have learnt a lot and we continue to grow. With more staff and expansion, our ability to build systems such as mySport is enhanced. This will continue to grow, but the links that now have been set between Sportzware Websites, the community and clubs are pretty well integrated and we have a lot more to come - well done fellas! The addition of SP.TV (coming soon) and mySport ambassadors will be unreal.
BTW - thats Ezra (3) with the Blues flag. We are loving our footy and Luca (4) has his last week of Auskick this weekend. He's back with the preps next year as he's actually a year too young - but it has almost been worth getting out of bed on those cold Saturday mornings to kick the footy with him!
Cheers all, ac
Comments
View all
Report