01:34PM, Thu 21 May 2009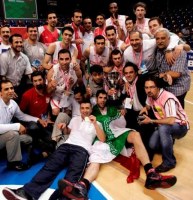 JAKARTA (FIBA Asia Champions Cup): Olympian Samad Nikkah showed the way and American Jackson Vroman delivered.
"This is the happiest moment of my life," beamed Mahram coach Mostafa Hashemi after completing an Iranian three-peat in the Champions Cup. Saba Battery had won the title in 2 ...
more
Comments
View all