Home Page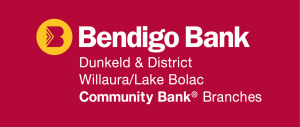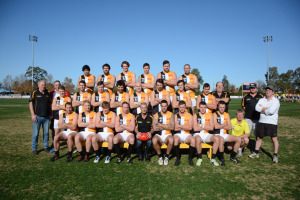 Welcome to the Mininera & District Football League

MDFL INTERLEAGUE RESULTS - SHEPPARTON
KYABRAM DISTRICT FNL v. MININERA FL - 23/05/2015
 Kyabram District FNL 4.3,  10.12,  13.14,  18.15  (123)
 Mininera FL  0.5,  0.6,  1.8,  3.10  (28)
GOALS, Kyabram District FNL :Patrick Rattray 6, Anthony Haysom 2, Jamie Jones 2, 
Lincoln Wellington 1, Ashley Neville 1, Josh Stammers 1, Michael Hill 1, Joshua Pell 1, 
Alec Young 1, Chris Kilmartin 1, Michael Morgan 1
Mininera FL :William McGregor 2, Brenton McKenry 1
BEST, Kyabram District FNL :Timothy Ewart, Michael Morgan, Michael Hill, 
Anthony Haysom, Patrick Rattray, Thomas Durward
Mininera FL :Thomas Taurau, Timothy McDougall, Justin Eales, William McGregor, 
Damian Cameron, Rhys Cronin


Netball Results:   
15& U Result: Kyabram & District 31 v Mininera and District Netball Association 28 
Goals: Monique Dowling - 15, Sarah Phillips - 13  Best: Kiara Pitcher (BOC), Ayla Huf, Monique Dowling.

17 & Under - Mininera and District Netball Association 35 v Kyabram &District 32
Goals: Chloe Dunmore 30, Courtney McCrow 5 Best: Alannah Gow (BOC), Renee Reynolds, Chloe Dunmore
Open: Kyabram & District 41 v Mininera and District Netball Association 40
Goals: Stephanie Burns 22, Peta Byrne 18 Best: Chelsey Smith (BOC), Georgia Muir, Jessica Cameron
League Announces New Board
At the 2014 Annual General Meeting it was voted upon that the Mininera & District Football League be administered by a 7 member Board of Management. We have great pleasure in announcing the 2015 Board of Management Members:
David Watson (Chairperson)

Neil Robertson

Robert Fraser

Brendan Kelly
League Announces New Administration Manager
The League has also appointed a new Administration Manager, Dianne Membery. Dianne comes to the League with an extensive knowledge and experience in Football and Netball Administration having previously over the past 20 years undertaken various roles at both Club and League level. Dianne will be the first point of call for Clubs and the League now has a new email address mdfl1@bigpond.com. David Wade will continue as Administration Assistant with the portfolios of Clearances and Results.
Any queries, can be directed to the League Administration Manager, Dianne Membery on 0409194030.
2015 MDNA Committee

Anne-Maree Huglin (President)

Treasurer/Registrations - Maree West

Umpire Co-ordinator - Chris Morgan
The 2015 fixture is now available to download.
Reminder for all supporters please support the League Major Sponsor the Bendigo Bank (Willaura/Lake Bolac) Community Bank.